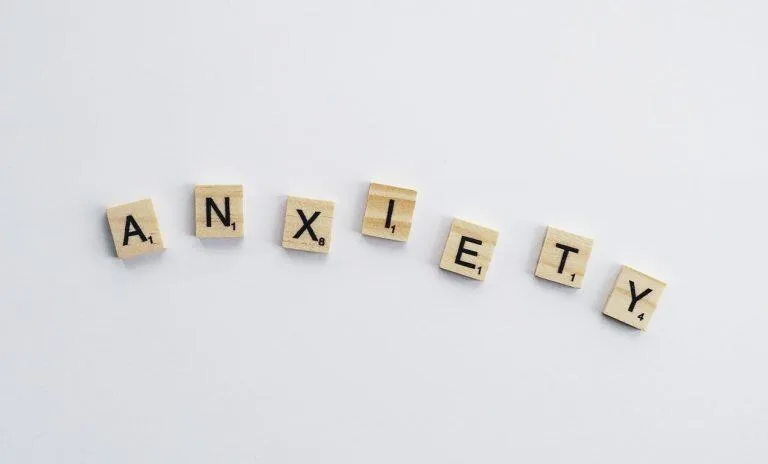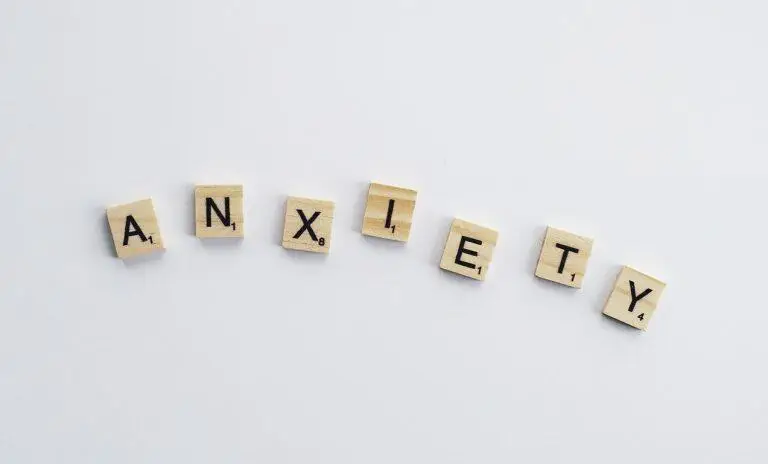 This year around the world has been one of the most remarkable years of uncertainty in living memory. Perhaps only those who lived through the world wars have experienced anything similar.
More people have been in a lockdown in 2020 than were alive during World War Two. It is no wonder that all the main types of mental health problems have risen dramatically.
Everything has increased – from alcoholism and drug addiction to depression and behavioral addictions such as to gambling, sex, love, work and the internet.
Anxiety Disorders are on the increase
For those without much anxiety beforehand, their levels of worry have most likely risen. For anyone already suffering from anxiety the COVID-19 pandemic will have certainly increased their suffering.
A certain amount of anxiety is normal. It gets us aware of situations where we need to be focussed such as if riding a bike in busy traffic.
But for a growing amount of people, overwhelming anxiety has become their day-to-day state of being. In varying degrees it can put limits on living a regular life.
They may have an Anxiety Disorder. In America this disorder affects 40 million adults.
Thankfully there are many anxiety treatment options available under professional guidance. These are proven to be extremely successful over the years.
There are also some things that we can all do to help ourselves as well.
Five best ways to treat anxiety and uncertainty
1. Acceptance is key
Born in New York City, Tibetan Buddhist Pema Chödrön says that our suffering comes from our resistance to the uncertainty in life, from trying to realize our dream of "constant okayness".
In her bestselling Living Beautifully: with Uncertainty and Change she wrote: "We have a choice. We can spend our whole life suffering because we can't relax with how things really are, or we can relax and embrace the open-endedness of the human situation, which is fresh, unfixated, unbiased."
She goes on to say that we simply need to develop "a complete acceptance and openness to all situations and emotions, and to all people, experiencing everything totally without mental reservations and blockages, so that one never withdraws or centralizes into oneself."
2. Think different
Many people in the 12 Steps recovery community of Alcoholics Anonymous (AA) say that AA could also stand for "altered attitudes". This is because recovery from addiction is not just about giving up the destructive drink or drug or behavior, it's also about changing destructive thought patterns and attitudes.
"Anxiety's created by our thinking," writes psychotherapist Wayne Kemp in The Anxiety Conversation book. "You're not going to feel anything positive until you can think: 'But that's very unlikely or impossible.'
"The problem is we don't catch our thoughts quick enough, so we just catch the feelings. Then we get the feeling and think: 'Why am I feeling this?'"
This he explains then increases the thought pattern, which creates an increasingly worse feeling. So it's all about how we think and if our mind is imagining bad things that could happen we are just always going to feel anxious.
As self-help author and motivational speaker Dr Wayne Dyer said: "You'll see it when you believe it." This can apply to both good and bad thoughts.
So be aware of your thoughts and catch those bad ones so you can cast them away before they change how you feel. Think different!
3. Focus on gratitude
If we look around and give thanks for everything we have in our lives it will push away negative thoughts and feelings such as depression and anxiety. Gratitude is like shining a light into the darkness: it will always push away the darkness to replace it with light.
A "gratitude list" is one of the best ways to give gratitude. This is where you write down, say, ten things you're grateful for – and the best times to do this are first thing in the morning and just before getting into bed at night.
Many people have found this is most beneficial if written down using a pen on paper. Also, start each sentence with the words "I am grateful for…" – and actually write those words out (that is, don't use ditto marks). Then think of whatever it is for which you are grateful.
This can include things that are ahead in the day or that have happened in your day. It can be about big things such as having your health, having enough food to eat, running water, having friends, a roof over your head, a lovely view… and it can be about small things such as having a pen, a kettle, a warm scarf…
If realizing that you're struggling in the day, you can read your gratitude list or at any time write a new one. It will fill you with positive thoughts. These give positive feelings.
4. Think physical
What we eat can really alter our moods. So eat well, including plenty of fresh fruit and vegetables. Make sure to drink lots of water or juice too.
Also be aware of not only what you eat but how you eat. Take your time, eat sitting down, and savor the tastes – ideally in a lovely peaceful setting.
Then make sure to exercise at least for 30 minutes five times a week. You'll feel the benefits from such as the release of endorphins and so be less anxious about things.
5. Sleep well
If your mind is consumed with anxiety, getting a good night's sleep is easier said than done. But thankfully there are plenty of tips to sleep soundly.
These include the advice of sleep expert Dr Guy Meadows, co-founder of The Sleep School and author of The Sleep Book: How to Sleep Well Every Night. He explains how the very best sleepers are people who do nothing to fall asleep.
"Ask a good sleeper what they do to get to sleep and they'll say: 'Nothing.' What I've learnt from listening to countless people suffering from sleeplessness is that if the focus of life becomes getting rid of it, then paradoxically you can end up becoming stuck with it."
He says that good sleep comes from doing nothing other than getting into bed and relaxing with your head on the pillow. Then just let go instead of trying to force it.
Why a luxury rehab is the best place to treat anxiety
A luxury rehab is the ideal place to come to treat anxiety in this era of uncertainty. This is due to the relaxed atmosphere and the chance to make connections with others recovering from similar issues.
All of our bedrooms are created specifically with absolute relaxation in mind. The view of our beautiful peaceful lake only helps with this.
Also being in our luxury rehab means there's a safe distance between any negative people, influences and situations. There are no distractions or the pressures of daily life, meaning our guests can totally focus on recovery.
We also offer walks in stunning nature, meditation and yoga, all under the comforting warmth of the year-round Florida sunshine. We make sure everyone eats delicious nutritious meals as well to enhance their wellbeing.
Here at Tikvah Lake Recovery we really value helping our guests. As a family-run center you can always be sure of first-rate personalized attention – 24 hours a day every day.
Our team of experienced staff has helped treat people with anxiety for many years. We have amazingly successful proven treatment options.
If you or someone you care about is struggling, please do get in touch with us today to find out exactly how we can help.