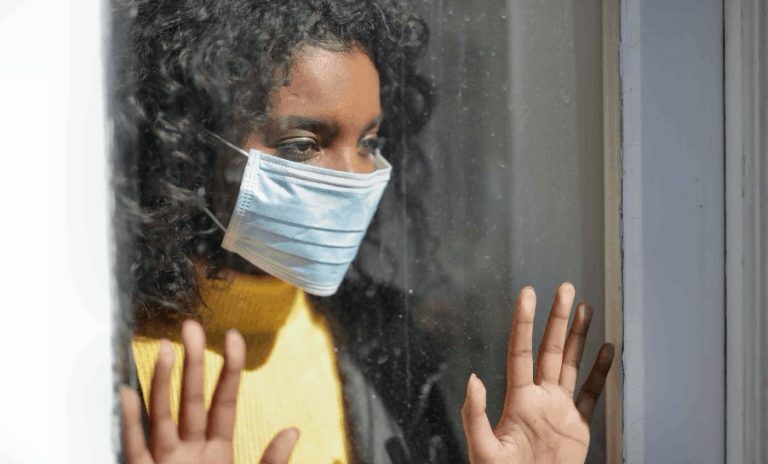 More people today are in lockdown than were alive during World War Two. Yes, you read that last line correctly. In 1940, the world's population was 2.3 billion, and today, 2.6 billion of the world's population (which is only one third of our total population) are in lockdown due to COVID-19. There's no argument, then, that mental health will be impacted.
Countries like the United Kingdom, Italy, Spain and, more recently, India (whose 1.3 billion people are now in mandatory lockdown) have contributed heavily to this statistic. Many people are now isolated from loved ones, unable to work, and spending more time with themselves than ever before, and as a result, mental health concerns will rise exponentially.
Whether it is depression due to isolation, stress due to working from home, or more severe and long-term side effects like PTSD and burnout, the mental burden is, well, burdensome.
Here are a few things you can do to help you manage your mental health during the COVID-19 lockdown.
1. Maintain a healthy diet
The food we put in our bodies has a massive effect on our ability to stay mentally healthy, and eating well is one of the easiest and most effective ways to maintain good mental health. This is especially the case when other factors like human connection might be lacking.
In fact, diets like the Mediterranean diet – which consists of lots of olive oil, vegetables, grains and nuts – have been proven to shield the mind against ailments like anxiety and depression and make people happier.
It can be easy to turn to comfort food as a means of escaping the everyday hardships presented in life, but by resisting and feeding your body nutrient-rich foods, you can feel well within yourself, which influences your mind.
2. Exercise, exercise, exercise
Like food, it's also important to stay limber during this time of lockdown. The right amount of daily exercise will release endorphins throughout your body and help relieve tension and stress. In fact, 15 minutes a day of exercise, or walking for an hour, reduces the risk of major depression by 26 percent.
Exercise is especially important during lock down because, without your commute to work or the coffee shop, you're likely moving as little as possible right now, and isn't only negative on your mental health, but it can lead to disastrous physical health concerns, too.
3. Reduce your alcohol and caffeine intake
Let's face it, when you're not going out to face the world each day, you likely don't require three cups of coffee. What's more, without the social aspect that comes with alcohol, you probably don't need three beers a day, either.
Don't get us wrong, there's a right place and a right time for alcohol and caffeine, but while stuck in lockdown, these 'chemical imbalances' won't do your mindset much good. Too much caffeine will likely cause you more stress and tension throughout your body, and too much alcohol will lead to lethargy and depression.
4. Take regular breaks
If you're working from home, you now have the luxury of (almost) complete freedom. You also have the luxury of spending time at home with your loved ones (if you're quarantining with them, that is).
This level of freedom may not come around again in life, so be sure not to squander it. Take regular screen breaks and go and enjoy a lengthier walk with your partner on a Wednesday afternoon. When COVID-19 dies down, life will likely resume as normal, so cherish these freeing moments you have.
5. Quiet your mind
With so much time on your hands, it's easy to let your thoughts get away from you. This can cause overwhelming feelings to arise, which may put your body in a constant state of 'fight' mode.
It's vital, then, to try and quiet your mind and remain as present-minded as possible while you're in lock down. Practice some simple mindfulness techniques (like this one-minute daily mindfulness exercise), rationalise those unrealistic thoughts you have about the future, and try to accept that the future is uncertain, regardless of COVID-19. All you can control is the here and now. Focus on that.
What to do if your mental health is still suffering
While these at-home techniques are great for those experiencing the knock-on effects of lock down and isolation, many of them are easier said than done. Consequently, it can be difficult to challenge your current perspective and try to maintain a healthy mindset when you're doing this alone, and when the world seems to be falling apart.
If you feel like you need further help with your mental health, it might be time to begin opening up to those around you to let them in on your troubles. It also might be time to begin seeking professional help, where you can rebuild your mental health with assured guidance and expertise.
To find out how we can help with issues like severe depression, anxiety and extreme stress, contact our admissions team today.