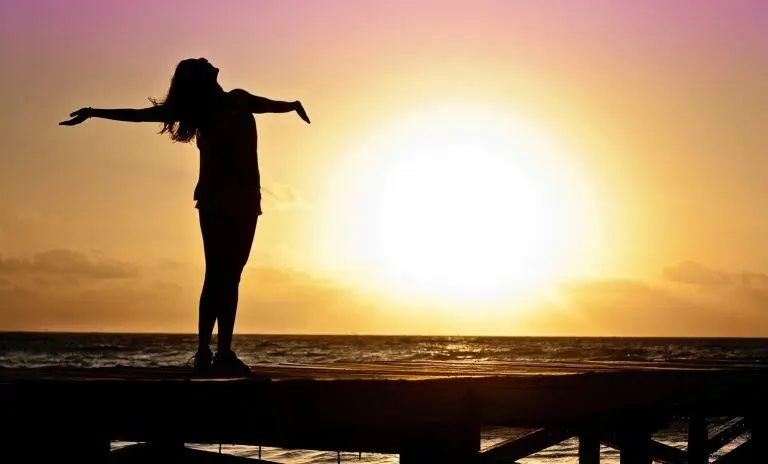 Nobody should suffer in life and that's why places like Tikvah Lake Recovery exist.
We have brought together a first-class team in a beautiful and tranquil sunny Florida setting who can help with all types of emotional and mental health problems.
Tikvah Lake Recovery is a personalized six-bed residential addiction and mental health treatment center. Our private luxury rehab facility allows us to offer the highest level of care from our experienced clinical and medical staff.
The Tikvah team understands that emotional and mental health problems are personal. We are aware that everyone is different – and comes to us with different problems to be resolved.
An individualized solution
Consequently everyone is helped with a specially prepared individualized solution. Our clinical director works one on one each day with every guest to ensure the very best chance of a successful and enduring recovery.
Our entire team is focussed on each guest's specific needs. We always provide the best in professional care in a compassionate manner and understand the importance of listening carefully too.
We have excellent knowledge learned over many years on what treatments work best, depending on the specific issues of the guest we're helping. Unlike most facilities we are able to treat those suffering from all types of addictions and other disorders.
Often the first step is detox. We have helped many people successfully through this difficult but essential stage of their recovery.
Who we help
We specialize in helping people suffering from all the major mental health issues including addiction. That is any addiction including to Adderall, alcohol, marijuana, heroin, methamphetamine, Xanax, opioid and tramadol.
We are also experienced in treating behavioral addictions such as sex, gambling, shopping, internet, work, pornography, gaming and exercise.
Most addictions have an underlying issue. This has to be addressed to truly accomplish a full recovery.
Many people who struggle with an addiction or more than one addiction also suffer from a co-occurring disorder. According to the National Survey on Drug Use and Health, 45 percent of people with addiction have a co-occurring disorder.
Known as dual diagnosis, this makes treatment approaches more integrated and comprehensive. Not only is there the addiction issue to resolve, there are also other conditions to look at in order to find the solution.
For instance, many addicts also suffer from depression, stress including executive stress, and generalized anxiety disorder (GAD). These can often be as a result of their addictive behavior or it can be one of the causes behind the addiction.
The other main types of mental illness that occur alongside addiction include post-traumatic stress disorder (PTSD), obsessive-compulsive disorder (OCD), anger issues, grief, attention deficit hyperactivity disorder (ADHD), bipolar disorder, and eating disorders such as anorexia and bulimia.
Cognitive Behavioral Therapy
Although we look at everyone individually we have discovered that there are some therapies that have proven to work the best with most people. This is based on many decades of experience.
That's why one of the main treatments our clinical staff uses is Cognitive Behavioral Therapy (CBT). CBT is based on the belief that the way we think about things affects the way we feel and behave.
It teaches people how to deal with patterns of thinking and the resulting behavior that can lead to addictions and other mental health problems.
A type of talking treatment, it focuses on how thoughts, beliefs and attitudes affect feelings and behavior. It teaches new coping skills for dealing with different problems.
CBT helps people to realize how certain automatic thoughts, usually developed in childhood, become unhealthy to them over the years. Although formed during childhood these can persist throughout life – unless they are realized and new methods of positive healthy thinking are developed.
So such as a child who was constantly urged to be the best in exams at school – yet who received little parental attention otherwise – may develop a thought pattern that tells them: "I have to be the best or nobody will love me."
They will likely live in a constant state of trying to be perfect. They are setting themselves up as no one can possibly be perfect.
As a result their self-esteem will likely be low. They may do damaging things in such as their personal relationships in a desperate bid to gain the love and approval they want.
Or they may turn to such as using cocaine in a bid to make themselves feel better and have increased energy to strive for the perfection their thought process is continually demanding of them. It is an unsustainable manner of living.
CBT aims to undo these unhealthy automatic thought patterns by helping people identify the cause and effect of them. It will look at real-life experiences to challenge their damaging assumptions.
First established in the 1960s, CBT is today one of the most popular treatments for a variety of mental health problems, from anxiety and depression to OCD and addiction.
At Tikvah Lake Recovery our treatment programs run from 10 days. The 10-Day Executive Treatment program has been launched as we know that often executives are too busy to take a long time away from work. Or it may be that someone is not sure if rehab is right for their needs.
We also offer 30-90 Day Personalized Treatment Programs. These feature three phases that have been extremely successful in helping our guests.
As part of this program many guests choose to be introduced to the Twelve Steps. This is the recovery program first established by Alcoholics Anonymous in the USA during the 1930s.
Although it has been used around the world to help thousands of people recover from alcoholism, it has also throughout the decades been adapted to help with many other addiction and mental health issues. It has especially been successful with addiction to drugs, sex, gambling and for people with relationship problems such as co-dependency.
We also ensure we treat the whole person – mind, body and emotional wellbeing – and not just the addiction. This is included in our Holistic Wellness Treatment that features beneficial alternative practices such as meditation, yoga, nutritional counseling and energy work.
When we are helping an addict we like to see if we can help the family as well. Several studies show that where there's family involvement the success rate of addicts stopping their addiction and staying stopped are much better.
Their family's new understanding and support can help immensely. Our experience shows that if the family receives help from therapists they will all immensely benefit too.
Then there is our relapse prevention work and aftercare that is available to all our guests. The National Institute on Drug Abuse states that up to 60 percent of people recovering from substance abuse and addiction will relapse at some point in their recovery.
This is why it is essential for all our guests to learn techniques that will help them manage in the long-term. That is the aim, to make sure the return to regular life is as stress-free and successful as possible.
To take the first step in helping yourself or a loved one live a happy and fulfilling life, contact us today to see how we can help.