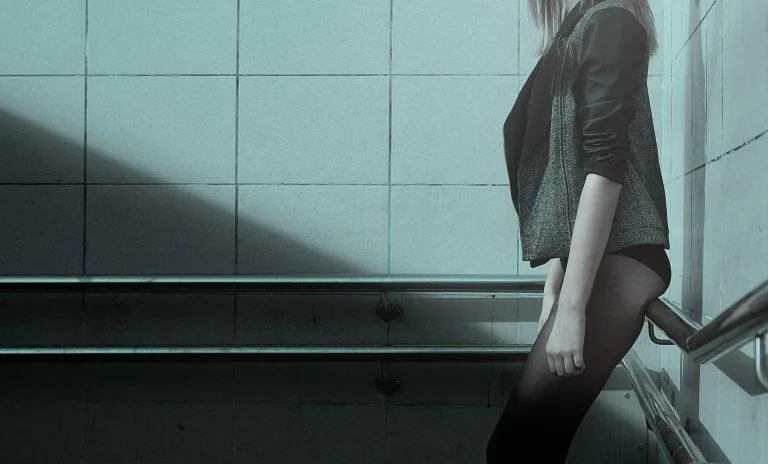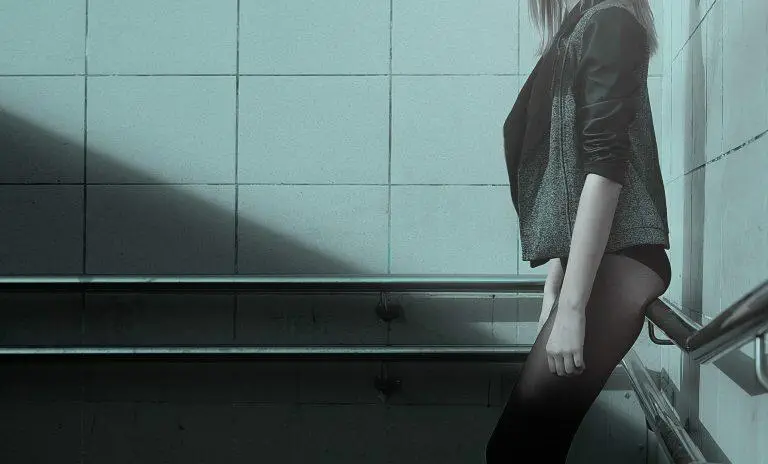 Many people who are sex addicts probably do not even realize it. Neither do the people around them, including family and friends.
As with most addictions it's very much a secretive behavior, hidden because of shame, remorse and denial. Until it has taken hold so much there are obvious signs that something is amiss.
Three to five percent of the population could suffer from sex addiction according to The Society for the Advancement of Sexual Health. This is a percentage that's increasing among both men and women. In fact, recent research shows that more than a third of sex addicts in America are female.
One reason for this overall increase is technology such as the internet has made it much easier to view explicit images and videos or take part in sex chat websites. Then dating apps such as Tinder have enabled people to look for quick-fix sexual encounters.
A device to access these addictive behaviors is likely to almost always be on the sex addict. The fix can be instant.
Out of control
Sex addiction describes any sexual behavior that feels "out of control". It ruins relationships, destroys careers and tears families apart.
It's not the behavior that makes it an addiction but the dependency on it in an attempt to change the way someone feels. That is to numb negative flashbacks or emotions from traumatic or difficult experiences.
Or it is used in a similar way to most addictions, as an all-consuming distraction caused by the planning, doing and then getting through the other side of it. It is often connected with chasing a high as the brain releases feel-good chemicals before, during and after sexual activities.
Frequently someone addicted to sex has tried to stop their behavior – but so far they have not been able to stay stopped. This could be sex with another person including paying for it, or it could also be masturbating, using pornography or a dating app.
In 2018 the World Health Organization (WHO) included "compulsive sexual behavior disorder" as a mental health condition. WHO defined it as a "persistent pattern of failure to control intense, repetitive sexual impulses or urges resulting in repetitive sexual behavior".
Someone with a sex addiction may considerably change their lifestyle and activities in order to get their sex fix. They will continue doing this despite it being detrimental to themselves and/or others.
Sex addiction as a term was first heard in the 1970s when some members of Alcoholics Anonymous looked to the 12 Steps recovery program to help with compulsive sex behaviors. Various 12-Step self-help groups were formed for those struggling with sex addiction, including Sex Addicts Anonymous (SAA), Sexaholics Anonymous, Sexual Compulsives Anonymous and Sex and Love Addicts Anonymous.
How do you know if someone's a sex addict?
Sex addiction can lead someone who is seemingly rational in all other areas of their life to act irrationally and in a self-sabotaging manner.
This SAA self-assessment encourages someone to seek help if they answer "Yes" to more than one of these questions:

1. Do you keep secrets about your sexual behavior or romantic fantasies from those important to you? Do you lead a double life?

2. Have your desires driven you to have sex in places or with people you would not normally choose?

3. Do you need greater variety, increased frequency, or more extreme sexual activities to achieve the same level of excitement or relief?

4. Does your use of pornography occupy large amounts of time and/or jeopardize your significant relationships or employment?

5. Do your relationships become distorted with sexual preoccupation? Does each new relationship have the same destructive pattern which prompted you to leave the last one?

6. Do you frequently want to get away from a partner after having sex? Do you feel remorse, shame, or guilt after a sexual encounter?

7. Have your sexual practices caused you legal problems? Could your sexual practices cause you legal problems?

8. Does your pursuit of sex or sexual fantasy conflict with your moral standards or interfere with your personal spiritual journey?

9. Do your sexual activities involve coercion, violence, or the threat of disease?

10. Has your sexual behavior or pursuit of sexual relationships ever left you feeling hopeless, alienated from others, or suicidal?

11. Does your preoccupation with sexual fantasies cause problems in any area of your life – even when you do not act out your fantasies?

12. Do you compulsively avoid sexual activity due to fear of sex or intimacy? Does your sexual avoidance consume you mentally?

A sex addict who feels overwhelmed by guilt, shame and remorse may attempt to escape these negative feelings by turning again to compulsive sexual activity. Over time they may need to increase the intensity, frequency, number or risk factors of their sexual behavior to get the desired effect. It's a vicious circle.
If unable to engage in sexual behavior a sex addict will often feel anxious, distressed, restless, irritable and discontent. They will likely have low self-confidence, be frequently dishonest and there may be bursts of anger.
Physical consequences of sex addiction include increased possibility of catching a sexually transmitted illness. Social consequences can mean a sex addict becomes reclusive, sees negative impacts on family and work life, and is more likely to have financial problems.
What is the treatment for sex addiction?
We are experienced in treating someone with sex addiction and offer personalized recovery programs.
It is often beneficial at the start of the recovery process to remove the person from their regular lives for at least 30 days. This is to help them regain control of impulses and start healing.
The 12-Step program adapted to treat sex addiction has proven be useful to many people. Cognitive behavioral therapy (CBT) is excellent for helping someone identify triggers for their sexual impulses and learn how to alter their negative actions.
It also has to be taken into account that there's a strong correlation between sex addiction and childhood trauma. Studies of people with sex addictions show that during childhood:
72 percent were physically abused.
81 percent were sexually abused.
97 percent were emotionally abused.

Many people suffering from sex addiction may also be a "love addict" who has a series of on-off relationships to get the high of a new relationship and/or the making up after breaking up.
There are as well often such as intimacy and abandonment issues, obsessive-compulsive disorder (OCD), generalized anxiety disorder (GAD), depression, eating disorder, bipolar disorder, stress and other addictions. These aspects all need to be treated.
What are the issues for partners?
Discovering your partner is a sex addict is devastating for the partner. They will often have been cheated on or it can feel like that anyway.
They will likely feel angry, ashamed, frightened, have self-doubt and a sense of loss. There may be complete shock.
Sometimes a partner may have been suspicious of something going on. This could be because they might have seen their partner was more tired, furtive or they had noticed a change in their sex life.
Whether someone is accepting that they need help for an addiction or are in denial it is always helpful to speak with a professional therapist about it.
Our experienced team can help you or someone you care about to recover from any addiction, including sex addiction. Contact us today for a confidential conversation to see what treatments we can offer.