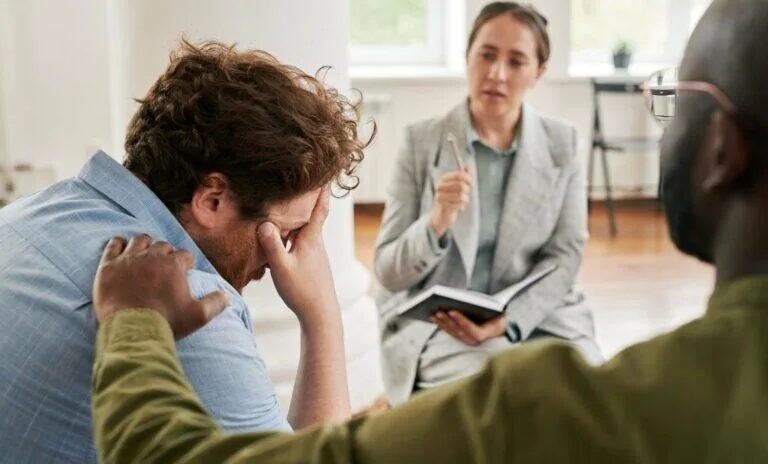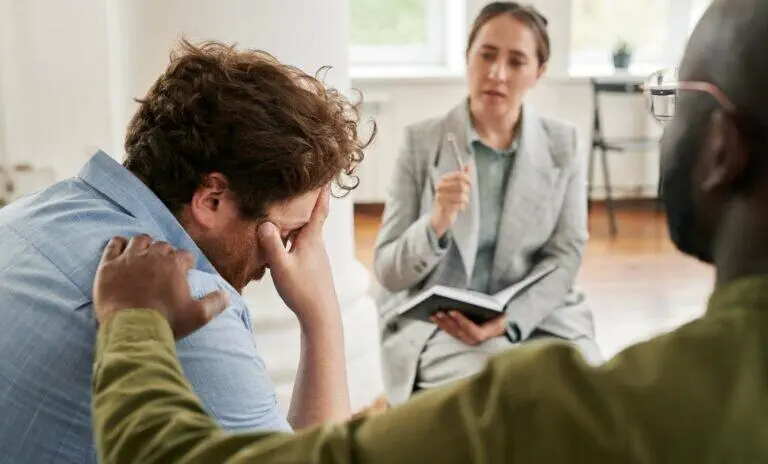 Today, I am so grateful that I have "a life beyond my wildest dreams"… This was promised to me by those I asked for help, those who guided me through the 12 Steps.
This is a long way from the hopelessness I once felt. In fact, that all feels like a lifetime ago.
My life is now centered around the 12 Steps, which I think can accurately be described as "the world's most successful recovery program ever." The program is known by most people today for helping those with various addictions to stop and stay stopped.
These include addictions to alcohol, other drugs, and behavioral addictions such as gambling, sex, food, work, exercise and shopping.
I have found in myself, and seen in countless others, how working through the 12 Steps not only enables people to quit and stay quit from addictions – but also gives an amazing life, one that is largely free of mental health issues like anxiety and depression.
Put simply, the 12 Steps not only positively transformed my life, they saved it – and they have done the same for millions of other people around the world.
The first thing is hope
Almost immediately on starting my recovery with the 12 Steps I was filled with hope.
This was such a stark contrast to the hopelessness that had previously consumed me.
My past as a "party animal" led to frequent blackouts, self-neglect, anxiety, being without work, in and out of a very unhealthy relationship, and without a home of my own to live in.
I reached a devastating rock-bottom year in 2001.
At that point, I could not see the connection between how I was living my life and my struggles and suffering – and the vital need for recovery. Fortunately, a friend who'd been in recovery for a year showed me the way to the 12 Steps program in January 2002.
A life beyond wildest dreams
One evening, I agreed to meet this friend at a place where a group of people with similar struggles gathered to support each other. One way they did this was by sharing their stories that told where they had struggled in their life, what they had done to make positive changes – and where they were in their life now.
I identified with the negative feelings, such as the overwhelming loneliness and inner torment these people had previously felt. I could relate to how they drank and used other things, including behaviors, in a bid to cope, mask, or numb it all.
I also repeatedly heard them say they had been guided through the 12 Steps by someone who'd already been through them – and now, miraculously, they had no craving for what they used to crave all the time every day of every week, very often for years on end.
Also, I heard – and could see – that they were now in a very good way. Many said that after going through the 12 Steps they had discovered "a life beyond their wildest dreams."
Even in my haziness, pain and confusion, as I was surviving back then, it all gave me some hope. There was living proof all around me that this worked for people like me.
It couldn't be more obvious what I needed to do next.
A way to happy and effective living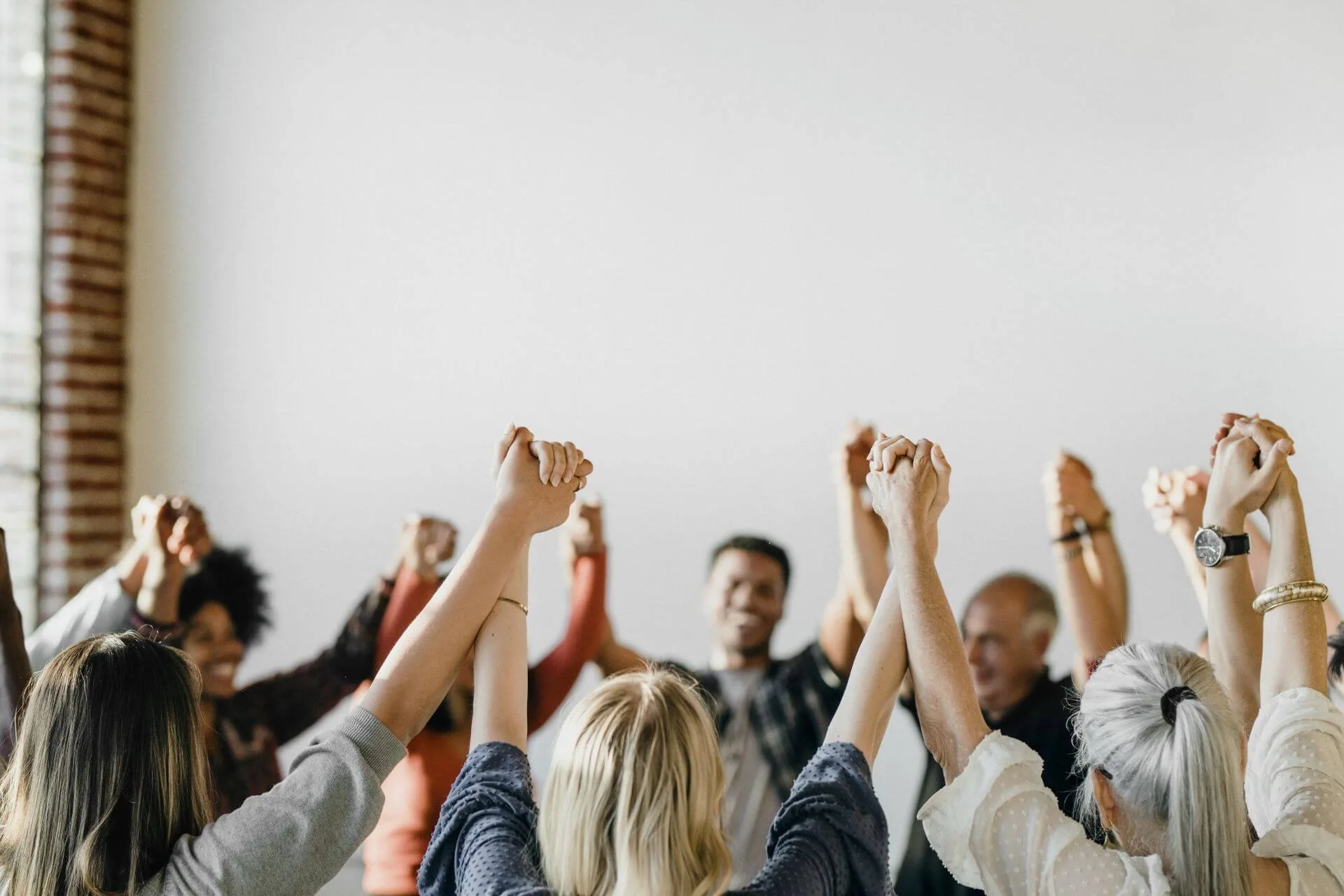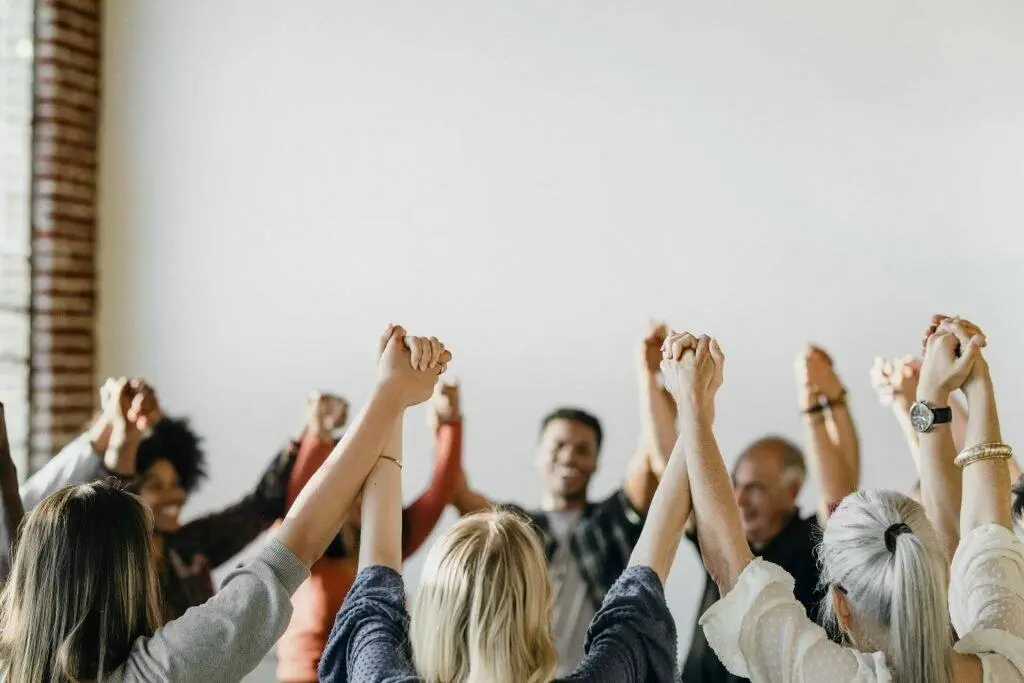 With the help of someone from one of the meeting groups who I'd asked to help guide me, I began the 12 Steps. I recall feeling the muscles in my face come alive with genuine smiles once again. It was such a long time since I'd smiled that those underused muscles actually ached.
My connection with myself and others grew as I met up more often with them at various meeting venues. As well, my connection with life in general returned the more I worked through the 12 Steps.
One thing that addiction and other mental health issues do is tell us we are all alone with our problems, that no one else will understand. In fact, addiction and these other illnesses tell us that no one else could possibly understand because no one else has ever been where we are.
Hearing others talk about things that had happened in their lives – going right back to childhood, and being rigorously honest about everything including their feelings and their own responsibilities that had been neglected – only increased my feeling of connection.
I was not alone. I cannot describe the relief I experienced to know and feel this.
I started to gain my sense of self again. It was not overnight but, "Step by Step," it was much quicker than I ever could have imagined. I have seen the same thing happen in countless others too now.
The 12 Steps not only enable people to quit and stay away from unhealthy, life-destroying habits, they also give them great tools for living life on life's terms. They truly are – as Alcoholics Anonymous (AA) co-founder Bill Wilson described them – "a way to happy and effective living."
An ability to help others
One of the key aspects about the 12 Steps way of recovery, is that my personal experience both before and after gives me the unique privilege of being able to help others who are struggling. Fully understanding where they are gives an exceptional connection – which then enables ongoing connection and strong support.
Indeed, part of the 12 Steps is to keep looking to help others move from a place of hopelessness to a life beyond their wildest dreams. This is a key part of my ongoing recovery and positive personal growth.
It's just such an amazing thing to be able to do, such a privilege to be asked to help or offer help to others.
Frequently, these are people who are in a really bad way when they seek help – just as I was. I can now look back at that completely different person I was from a lifetime ago.
Doing my best to help someone will always help me to stay moving in the right direction. It builds on the strong and wonderful inner feeling I have now gained.
To see someone move from a hopeless state to become even brighter and happier than they've ever been is truly magical. To see how that spreads out to those close to them as well only enhances it all. You will rarely see such genuine gratitude when people give their thanks for the help and support they received.
This, along with having two brilliant boys who were born several years into my now 21-plus years of recovery, one day at a time, gives such immense meaning to my life. Viktor Frankl wrote in his excellent recovery bestseller Man's Search For Meaning about how when we find a meaning we will know happiness.
In the main, I am – as the Big Book puts it (the book written in 1938 by Bill Wilson to help those addicted to alcohol, and where the 12 Steps were first published) – "happy, joyous, and free." Compared to where I was in 2001, it truly is a miracle.
Recovery gets progressively better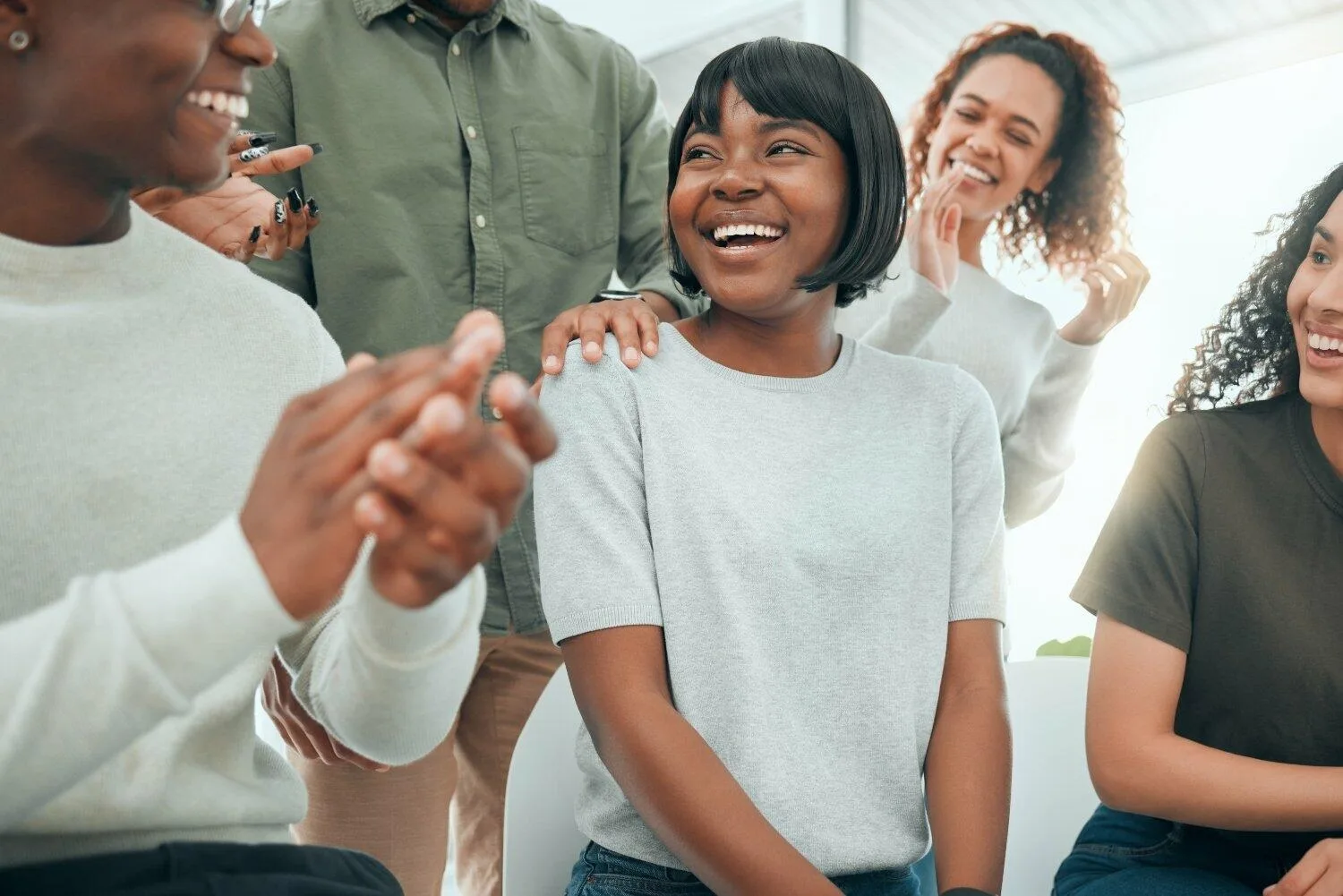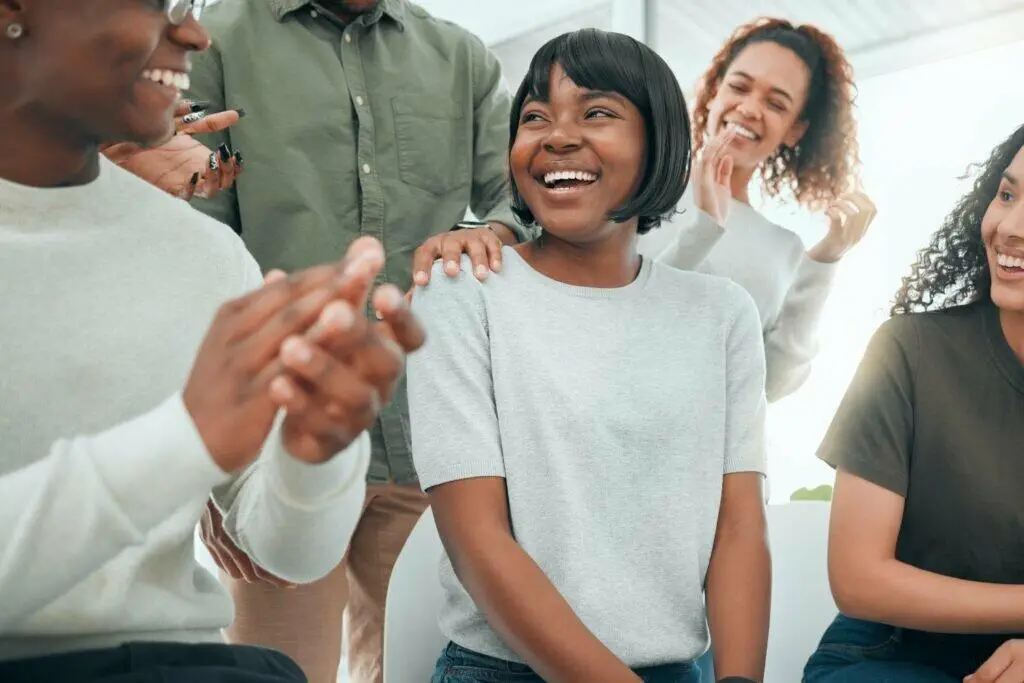 The 12 Steps are simple to follow. But that doesn't mean they are necessarily easy to go through as the process involves close scrutiny with utmost honesty.
Anyone's path to recovery can seem uncertain in the beginning, but it's vital to take that first step in seeking help. What I have learned is that nobody can do this alone and it's never on our own terms.
If that was possible, there wouldn't be so many people struggling and suffering. Yet, with guidance and support from people who have certain expertise and experience, recovery becomes a transformative journey leading to profound personal growth, with a renewed sense of purpose and happiness.
Addiction and other mental health issues nearly always get progressively worse with time – but the amazing thing about recovery is that it gets progressively better over time. Every day, I wake up with immense gratitude for the positive transformation it has brought to my life.
There are various promises written about the 12 Steps by their main author Bill Wilson. He was, until he developed this recovery method, a struggling alcoholic stockbroker living in New York.
Until he discovered this way, with a few other early 12-Steps people, alcoholics and those addicted to other drugs were considered by even the leading experts in the field as hopeless cases. Most would die tragically before their time after struggling in life for many years.
The promises of the 12 Steps include that "we are going to know a new freedom and a new happiness; that we will comprehend the word serenity and we will know peace; that the feeling of uselessness and self-pity will disappear; that we will intuitively know how to handle situations which used to baffle us; and that our whole attitude and outlook upon life will change."
I can say they all absolutely come true.
How can Tikvah Lake Recovery help?
Recovery can feel strange as the mental and emotional fog lifts, unearthing new emotions numbed by addiction and/or other mental health problems. So, support and guidance from experienced individuals is indispensable.
For many people, having that support and guidance on hand, 24 hours a day, in a peaceful environment away from where they have struggled, is of paramount importance as they begin their recovery journey.
That's exactly what has been created at Tikvah Lake Recovery.
Tikvah Lake offers personalized mental health and addiction treatment in sunny Florida. The family-run center prioritizes privacy and luxury comfort for those seeking exceptional care.
The carefully selected clinical and medical staff have many years of experience in helping people with addictions, including to alcohol, drugs, and behavioral addictions. They use proven, effective treatment programs that include an introduction to the 12 Steps.
Nestled in a serene landscape, Tikvah Lake's stunning grounds sit alongside a 200-acre tranquil lake, offering first-class accommodation, gourmet cuisine, and an idyllic environment to enable the best recovery for you or a loved one.
Get in touch today and let Tikvah Lake's friendly team guide you on a journey to lasting healing and well-being.