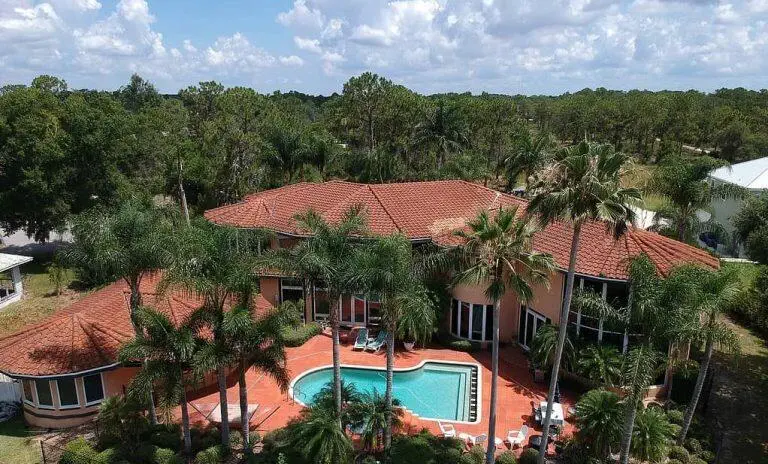 Deciding on a rehab center is among the biggest, most important decisions a person can make in their life. It's an opportunity to transform, and an opportunity to save a life. But, deciding on the right place is not easy. There are so many facilities worldwide, and it's hard to know what to look for when you conduct your research.
There are three main categories of what to look out for when it comes to deciding on a rehab center. Here's what you need to know.
1. Licensing
When it comes to licensing, every state has different government organizations that provide the licensure. Examples of licensing organizations include the Department of Health and the Department of Children and Families. It is vital to make sure that each rehab you research is properly licensed.
A license demonstrates that the facilities went through extensive safety checks, health checks with the local health departments, and fire safety checks from the local fire Marshall, to name a few.
2. Accreditations and certifications
There are also accreditation bodies and other certifications to consider, too, that exist beyond just a license to practice.
To have an online presence on Facebook and Google, a facility has to be additionally certified by Legitscript in an effort to protect consumers seeking treatment from fraudulent facilities. A Legitscript certification confirms the legitimacy of each rehab by certifying and they verify proper licensure.
As far as accrediting bodies, there are three main ones for rehabs:
CARF
JACHO
The Joint Commission
These organizations conduct independent inspections, separate from the government organizations who issue the licenses. The accrediting bodies conduct a more in-depth inspection of a rehab center, and once approved, the center gains a seal logo that they can use on their website. In most cases, accreditation is not required as it is an extra level above mandatory licensing.
3. Staff qualifications
It is also important that staff are highly qualified. This is not a typical step taken by those researching rehabs but verifying staff certifications is essential. Although a license will assure that staff are qualified and highly trained, it is good to understand what all of the letters by an employee's name mean.
A Clinical Director or Primary Clinician can have one of several certifications, making them qualified in an array of different specialties. You might see CAP, CMHP, LMHC, LCSW, LMFT and SAP, to name a few, which mean:
CAP – Certified Addictions Professional
CMHP – Certified Mental Health Professional
SAP – Substance Abuse Professional
LCSW – Licensed Clinical Social Worker
LMFT – Licensed Marriage and Family Therapist
LMHC – Licensed mental health counselor
When seeking treatment for addiction, substance abuse and mental health issues, one must seek help from professionals with expertise in those fields. There are frequently marriage issues when one spouse or loved one has addiction or a mental health concern like depression, but the underlying problem of addiction and mental health cannot be properly addressed unless the therapist has specific experience and training for it. Unfortunately, a Licensed Marriage and Family Therapist (LMFT) won't likely have this skillset
In some cases, an LMFT working with a family suffering with addiction or mental health issues won't even refer the family to the appropriate professional but will continue to work with the family. This can be dangerous and presents harmful risks.
The senior staff at the rehab center should have specific expertise and certifications with mental health and addiction.
4. Quality of treatment
From start to finish, every aspect of a program and its offerings should be quality.
The treatment should be personalized and, in preferable cases, one-to-one. In general, rehabs have two main forms of therapy (aside from alternative therapies): group sessions and individual sessions.
Group sessions might feature more than two dozen people sitting together discussing a topic, and a collection of personal experiences will be told. This provides a great opportunity to listen and grow from other's issues and solutions.
In individual sessions, a therapist can address every unique trauma, trigger and history in order to solve the underlying issues of each patient. These sessions unsurprisingly go into more depth. Each person's issues are so unique, and sometimes sitting in group sessions and listening to dozens of other stories doesn't address any of the actual underlying issues anyone else faces. While important, group sessions can be limited.
Rehabs are legally required to offer a certain amount of therapy daily. Depending on the level of care a rehab facility provides, an estimated two to three hours a day of actual therapy is typical. Whether those hours are spent in one-on-one sessions or in group sessions, every hour is counted towards that daily required average.
5. Quality of facilities
It's also important to note that every aspect of a stay in rehab must aid through the process of recovery. That means that amenities, food and staff attitude must all be quality. Accommodation must be comfortable. While in a rehab center for 24 hours per day, three hours of a day might be therapy, but the other 21 hours are not. Those hours should be used to create space and stillness where there is ample relaxation time, homework time, and other time to remain a part of life (time to conduct work and stay in touch with family).
Some facilities allow laptops, internet and cell phones. It is important to decide if these allowances are necessary, because if so, it should be of paramount importance to find a facility that allows them. Feeling miserable and disconnected for a month or more will not ensure a positive, productive recovery experience.
The most important part top consider is the size of the facility. Some facilities have more than 100 beds, while others have 1-6 people at a time. Obviously, this makes a difference when it comes to personal attention and keeping track of each person's safety and recovery.
6. Cost
When it comes to cost, there are many variables and components to be aware of. For instance, there are two main categories of payments with rehabs: insurance and private pay.
Monthly costs typically range from $15,000 to $100,000 per month. This is a large spread and it's important to realize the reason for the differing costs. First of all, there are significant expenses associated with rehabs. They have to have 24-hour staff, medical professionals on site, therapy professionals, housekeeping staff, as well as food and facility costs. On top of that, there are additional amenities depending on each rehab center.
How insurance works
Insurance only covers treatments that they deem to be of medical concern. For example, if someone had a heroin addiction and within three days of staying at rehab, no longer has any physical withdrawal symptoms, then insurance may not cover more days of treatment. Insurance companies only approve a few days at a time, analyzing if they feel more days are needed.
It is impossible for a rehab center to confidently know the exact amount an insurance company will cover prior to admitting, since the insurance company doesn't guarantee payments for more than a few days at a time.
For those who can afford to do private pay, most prefer to not involve their insurance companies (or businesses or anyone) to ensure as much privacy and anonymity as possible. It is never good to allow insurance companies to dictate length of stay – dedicated staff who understand the needs of the individual should do this.
For high-end facilities, the price range is typically $50,000 to $100,000 a month. High-end facilities often offer private rooms, full computer and internet access, cellphones, exclusively one-on-one treatment and many other amenities that make for highly comfortable stays. When researching a rehab, it is good to clarify whether the stated costs include all of the amenities or if they are offered a la carte.
Seeking treatment is a major milestone
If you consider the three main points to research – Licensing, Quality and Cost – it should help compare and contrast facilities to find the best fit.
At Tikvah Lake Recovery, our philosophy is not that everyone seeking treatment should come to us, but rather that everyone should go to the place they are meant to be. We hope that everyone who is meant for our program can easily find us, and those who are better fit for other programs identify where they should be.
To find out more, contact an expert or continue reading our blog.