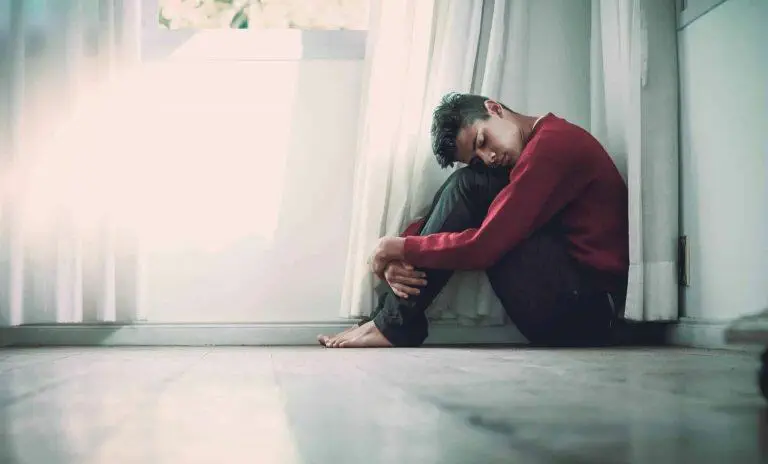 Anxiety is like regular stress on steroids. If 'stress' is about coping with a sudden or prolonged, real or perceived challenge, then the Covid-19 Global Pandemic wins the 2020 Best Stressor Award. How, then, shall we continue onwards? Here are some practical tips for reducing anxiety while facing this microscopic Goliath.
1. First Things First: Back to Basics
Stocking up on extra groceries, soap and dog food is not hoarding. In maritime language, it's called 'provisioning'. When you set out to sea (or are told to stay home), you might end up 'drifting' for weeks longer than planned.
It's also important to remember that it's not just about you. Ask yourself: does anyone else in your sphere need help stocking up? Altruism is a natural balm for our own anxiety, too.
2. Corral the Horses
Weathering any storm means keeping watch, and short rounds of crisis prevention and damage control performed daily are vital to reducing your anxiety. Do you know where your keys, bills, job stuff, money and kids are? Patch up holes in your metaphorical and literal fences.
This is not OCD or hypervigilance. In fact, when you're in ship-shape condition, you can be of service to others. Call it Karma or God's Plan: compassion benefits both the giver and the receiver. You build your own resilience and immunity to stress.
3. Don't Go Overboard
Having practical back-up plans will chip away at anxiety. In the meantime, ditch all perfectionism. It may be time to tell some false expectation you hold, 'Oh well, I gave it the old college try!'
Now is also not the time for ambitious life changes. Slow and steady wins this Covid-19 race.
4. Prepare for Rough Seas
Reacquaint yourself with the standard wisdom of the Substance Abuse & Recovery World. Covid-19 takes the cake as far as stressors go, and stressors are exactly what send recovering addicts into relapse.
This rotten virus is forcing us to be too close for comfort, while we simultaneously practice 'social distancing'. It's really upsetting our apple carts, bank accounts, jobs, weddings, trips, childcare and college plans. COVID-19 is a Trigger with a Capital T. Prepare yourself for a trying time.
5. Perform daily reminders

Suit Up and Show Up, One Day at a Time. Even if you just show up in the living room! This means getting out of bed, taking a shower and dressing, and having a plan for your day. Then do it again tomorrow.

Breath and Relax. Talk low and slow. We want our heart rates, respiration, and stress hormones to go down, not up.

HALT! Don't Get Defensive. Are you hungry, angry, lonely or tired? Take care of you, rather than lashing out at others. Don't incite a mutiny. Instead, retire to your bunk if you're unraveling.

Have Hope. Remember that kitten in the poster, dangling on the limb? Tell your own self to 'Hang in there, baby!'

Pet Your Pet. It gets your good chemicals flowing, and Fido will thank you as his anxiety subsides.

Laugh and Smile. Dedicate some time to watching funny videos or comedy sketches. Laughter is good medicine.

Phone (or Zoom) a Friend. Social support is as old as the hills, as far as coping strategies go. It still works.

Avoid Dangerous Traps. Choose your distractions very carefully. Art, music, nature, exercise, reading, Scrabble, and Japanese number puzzles? Good stuff. Drugs, alcohol, online gambling, and pornography? Not-so-good.
6. Put your Personal Global Pandemic in Perspective
This is a very confusing and disorienting time. For some, it's about inconvenience and boredom. For many, it's required pivoting to techy, work-at-home arrangements with kids underfoot. The situation is more dire for some than others. It's plunged struggling families further into the abyss of poverty; many small businesses are sinking; and for health care workers, it means never-ending shifts without rest, face masks or other medical supplies, coupled with more-than-they-ever-bargained-for exposure to sickness and death.

So how do we make sense of the dizzying array of human experiences caused or made worse by this microscopic Goliath called 'Covid-19'? One person at a time.Assess your current risks and resources. How are you dealing with anxiety? What's your 'treatment plan'? Do you need to get some professional help?

Something is certain, and it applies to everyone: Humans are meant to bear each other's burdens. We're a crew. We can all do some act of kindness, today, for someone else. That may be the best anxiety reduction tip of all, despite the specifics of this particular storm.