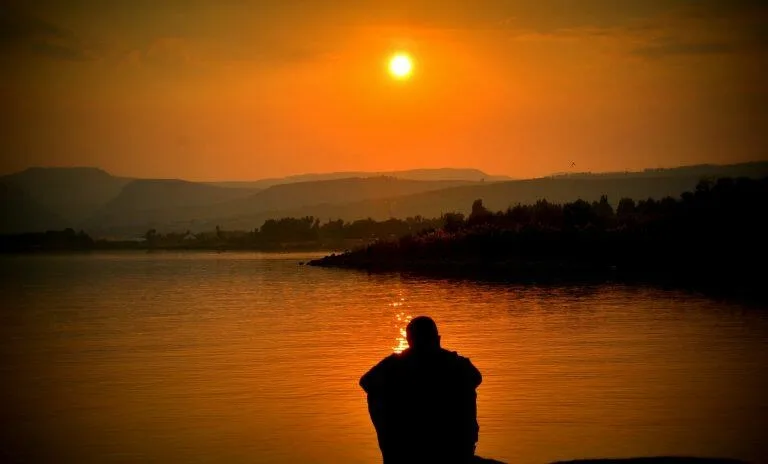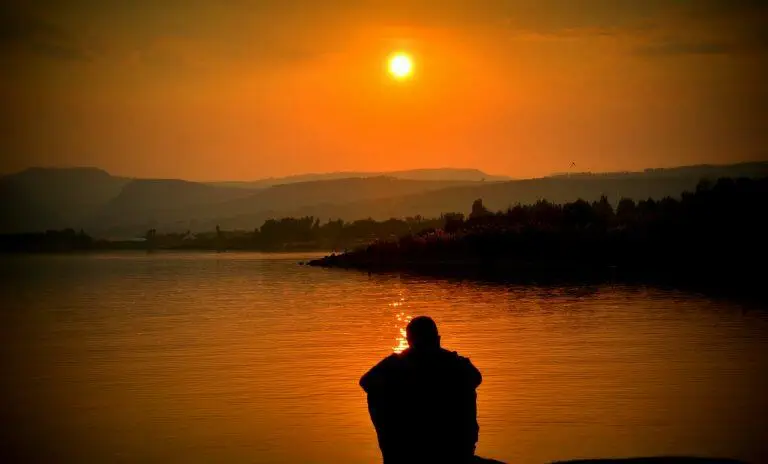 If you or someone you love is suffering from depression it might seem as if there's no way out. But there is – and there are proven ways of successfully treating depression.
At our recovery oasis at Tikvah Lake we have everything in place for this successful treatment. Starting with where we are located here among the palm trees.
Being in Florida with its year-round climate of blue skies and sunshine is perfect. Then the 200-acre shimmering lake lapping up to our lawn is probably the next thing you'll notice.
From virtually everywhere on our campus, there are views of this stunning 200-acre lake. From first arrival onwards its tranquil waters give our guests a sense of calm reflection.
For this reason we think the lake is a great healer in itself. It's there for fun too as we have a boat to get out in the middle of the lake and the freshest air imaginable.
We know that the environment for anyone looking to recover from such as depression needs to be absolutely conducive to lowering stress. This is in order to develop the strength that's needed to heal.
So at the end of our dock there is an activity deck with a bench to sit quietly and take in the peaceful tranquility. It's also the ideal spot for contemplation, yoga and meditation.
Total relaxation
Many people suffering from depression have trouble relaxing and sleeping. Anxiety is often another troubling aspect for people.
It's why everything about our campus here exudes an air of comfort. Every part of our 15,000-square-foot mansion has been consciously created with utter relaxation and contentment in mind.
We seek for each guest to feel totally at home with us. We love being able to share this stunning mansion with its glamorous marble floors and columns and its sparkling chandeliers hanging from 30-foot-high ceilings.
As well, we have a library, lounge areas, private therapy spaces, a recreational room and large en suite bedrooms. There's a games table, puzzles, foosball, a ping-pong table and naturally we have Wi-Fi throughout.
We are also fortunate to be adjacent to an expansive beautiful State Park with miles of hiking trails. Regular exercise especially in the great outdoors is known to be extremely beneficial for overcoming depression.
Personal treatment
Tikvah Lake is a luxury six-bed private residential center offering every guest one-on-one therapy. With considerable experience, our team realized that in many of the larger rehab centers people were all too often lost in the crowd.
Here we ensure each guest has a completely personalized treatment program. This makes for a swifter, stronger and more enduring recovery.
We know that every person is an individual with distinct issues. Those specific concerns need to be addressed one-on-one with individualized solutions.
We give the treatment that's the very best for each of our guests. This can also include cognitive behavioral therapy (CBT), group therapy and an introduction to the Twelve Steps recovery program.
Rather than having the feel of an institution, Tikvah Lake is our home. This gives our guests a personalized recovery experience in a loving family environment.
Our expert team of medical, spiritual, physical and culinary professionals is entirely focused on each guest's specific needs. We have helped numerous people get through and move on from depression.
This is through the special Depression Treatment we have developed. We also offer such as our 10-Day Executive Treatment or 30-90 Day Personalized Treatment Program.
Healing from depression
Major Depressive Disorder is the leading cause of disability in the US for people aged from 15 to 44 years old. In a given year, it affects more than 16 million American adults. That's nearly seven percent of America's adult population.
It is an increasing mental health condition. That is presently especially during this unprecedented period of social distancing and self-isolation due to the worldwide pandemic.
Despite depression being so widespread, we recognize that depression affects everyone differently. There are many symptoms that a depressed person can have.
These include:
Feelings of sadness, helplessness and hopelessness. Feeling empty, worthless and frequently tearful.
Lack of energy and general tiredness.
Reduced appetite with weight loss; or bigger food cravings and weight gain.
Feelings of restlessness and irritability.
Outbursts of anger, sometimes over small matters or for no obvious reason.
Loss of interest or pleasure in usual activities, including hobbies.
Slowed-down thoughts and/or speaking. Slower body movements.
Feelings of guilt, self-blame, and fixating on past failures.
Concentration and memory difficulties, problems with decision-making.
Loss of or no libido.
Physical problems, such as headaches or back pain for no apparent reason.
Sleep disturbances, insomnia or sleeping too much.
Frequent or repeatedly having thoughts of death, including suicidal thoughts.
Suicide attempts or suicide.

Our dedicated team is on hand to help 24 hours a day during your stay with us. As well as any help you might want, or the chance to talk whenever you need to, there are fresh healthy snacks and fruit available all day long.
We will ensure that every meal is healthy, nutritious and made only with the finest ingredients. Not only that, thanks to our gourmet chef who's cooked in world-renowned venues around the globe, every mouthful is delicious!
We have worked with executives, governors and many people from the entertainment industry. Everyone knows that treatment here is 100 percent confidential.
The favorable outcomes we've had in helping our guests lets us know we've developed the most effective luxury mental health treatment that we can offer in this perfect environment.
We'd love to welcome you. Contact one of our experts today to discover what we can do for you or someone you care about with depression.