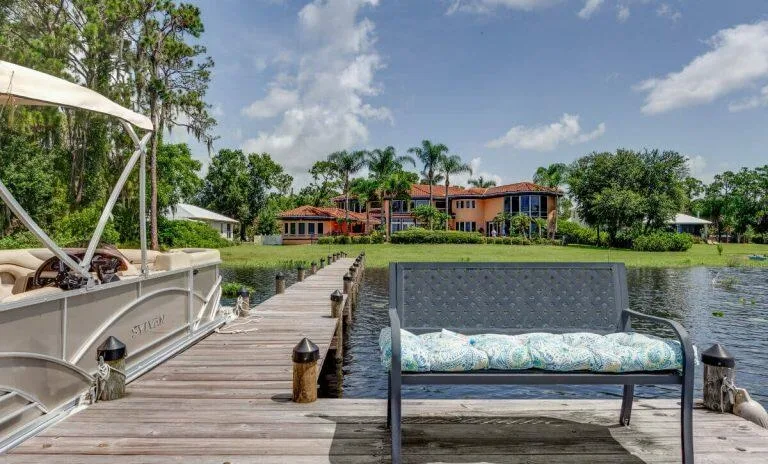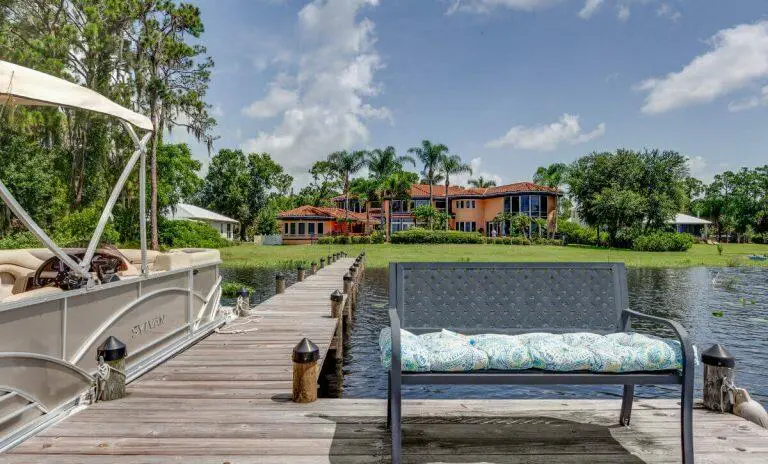 There are thousands of recovery centers throughout the world now. It can seem confusing to choose which one will be most beneficial for you or someone you love to get the best treatment.
It's such an important decision too. Not just for the short-term, but for the future.
One aspect that our expert team has seen in our many years of experience is that it's smaller centers that can offer the most personalized treatment. It is at these centers where the team really gets to know the people who choose to stay with them.
It's something we consider essential here at Tikvah Lake. This is why we never have more than six guests staying with us at any one time.
"There are basically three things I want here," says Dr David Nesenoff, CEO of Tikvah Lake Recovery and a counselor for more than 30 years. "First is that the facility should be only housing a few people at a time.
"Secondly, that the therapists conduct one-on-one therapy. Thirdly, it should be in beautiful surroundings, a beautiful environment – to get you out of wherever you are and plant you in a place where you're ready to restore your life, ready to revive and begin again."
One-on-one therapy is where most people make the swiftest and greatest progress in recovery. Yet, so many recovery centers only have one such therapy session a week.
Tikvah Lake aims for much more than that. We see people working through various aspects of their life very quickly this way.
Plus we get to know you much more quickly. Then we can offer the most useful advice and expertise for each person individually.
"You have to have one-on-one therapy, and many times a day," says David. "That's what you're looking for as the only thing that will change behavior.
"It's very difficult to change human behavior. So that's what it's going to take to change it: one-on-one personalized therapy every single day, multiple times a day."
Recovery is a one day at a time thing. But people who stay at Tikvah Lake very often soon realize they can achieve the goals they're trying to achieve.
Everything about Tikvah Lake has been created with tranquility and peacefulness in mind. Our luxurious home is all about relaxation.
Our surroundings are stunning, including of course our wonderful lake, completely therapeutic in itself. Then there is breathtaking nature as far as the eye can see, all under the year-round warmth of the Florida sunshine.
People who choose Tikvah Lake are not thought of as patients or clients – but as guests. Everyone is treated as if they are family.
"Our guests are receiving a family-type environment," says Tikvah Lake's Clinical Director Dr Jeff Allen. "We're not a brick-and-mortar place – we are a home.
"When I think of home I think of dinners and family and love and help and smiles and laughter… We have this right here. We want to try to make our guest's stay here as conducive as possible.
"So we do allow phones and laptops. We have guests here who are getting treatment and help, but their family is not here getting that help and they have no idea what's going on. 
"There is a term that's been used for 20 years in this industry that I personally don't like that is called 'aftercare'. I would rather use the term 'future care' because we're dealing with someone's future, not just after 30, 60 or 90 days but their entire lifetime."
In a smaller center like Tikvah Lake, even the chef gets to know what people need that will benefit their recovery. As well, they discover what the guests actually enjoy eating.
Our proven successful treatments have helped a great number of people. We have seen over the years now just how well they work.
"Get someone or yourself to make the phone call," says David. "See what we can do to help. You can't do this alone, that's for sure."
Get in touch with us today to discover how Tikvah Lake Recovery can help you or someone you love.