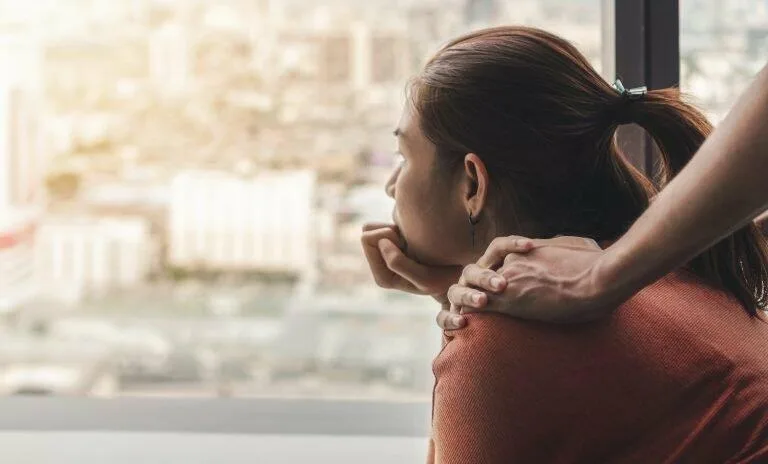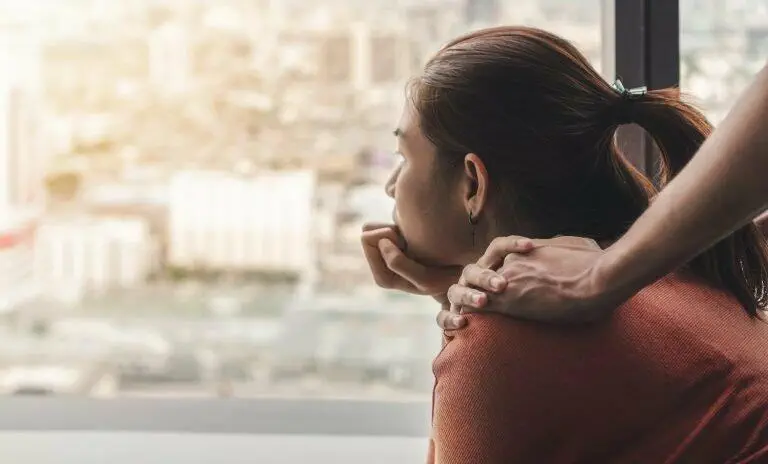 Many people with mental health problems and especially an addiction issue are in denial about the extent of their problem. They may just not see the entire scope of it. Or they may not even be admitting in any way that they are in some serious trouble. This can be despite some obvious evidence.
Yet still the person seems to be seeing that there's nothing much wrong. They cannot see the negative impact on themselves and those around them.
Sadly, this is often part of the illness. For instance, many people with mental health issues, perhaps especially addicts, feel disconnected from other people as well as the way of the world at large.
They will most likely feel alienated and isolated. They will feel alone even in a crowded room. They might convince themselves that things are not so bad. Maybe the crowd they have become involved with is the same – and that masks the extent of their problem.
Who's an intervention for?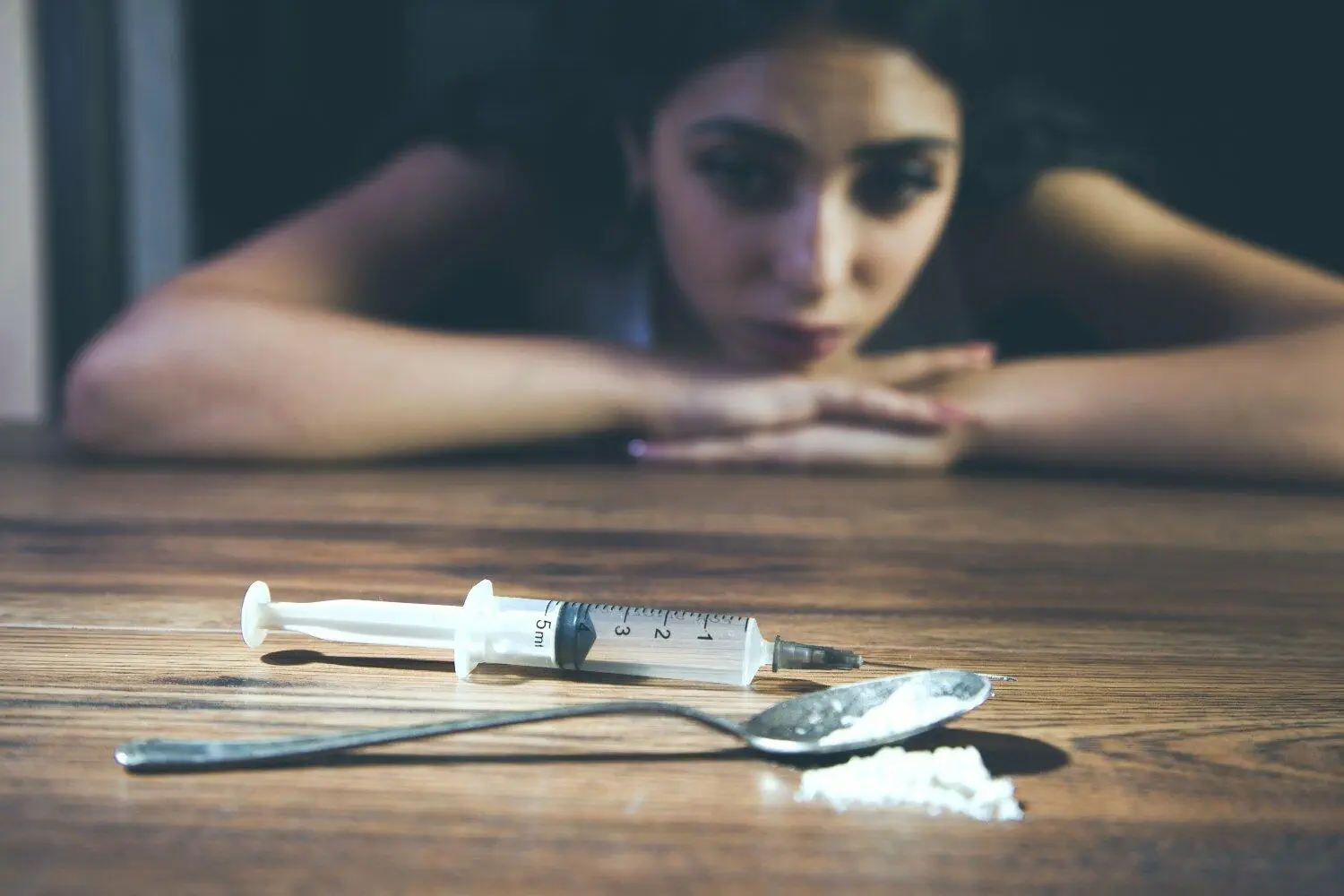 It could also be that they do know there's a problem, but can see no way out of it. The drink, drug or behavior is usually some attempt at dealing with an inner pain.
That pain can seem too enormous and intense to ever feel. This is what they know they would have to do if they stopped their drinking, using or behavioral addiction.
In the "Big Book" of Alcoholics Anonymous it sums it up like this: "We know our friend is like a boy whistling in the dark to keep up his spirits. He fools himself. Inwardly he would give anything to take half a dozen drinks and get away with them.
"He will presently try the old game again, for he isn't happy about his sobriety. He cannot picture life without alcohol. Some day he will be unable to imagine life either with alcohol or without it.
"Then he will know loneliness such as few do. He will be at the jumping-off place. He will wish for the end."
Any suggestions to help someone who is suffering like this have so far been ignored or ridiculed. Or agreed on – but then never followed through.
For someone like this in this predicament, it might be that it is time to bring in a professional interventionist for an intervention. As well as alcoholism and other addictions, interventions have been used successfully to help people who are self-harming and who are struggling with trauma.
An intervention explained
An intervention is an organized attempt to face someone you care about who has an issue like this. It is so that they will face up to their problem and hopefully find a solution to it by starting a recovery program.
Interventions started to grow in use around 25 years ago. They have long since become popularized on television and in the movies, although of course the reality is usually far different from the drama seen on the screen.
An intervention has to be done with great planning as it can be the last chance for someone. It is a meeting usually organized by family (or sometimes friends and colleagues/employers) to convince someone who is struggling to get the help they need.
At an intervention, family and friends can tell someone how their issues affect them. Most often, an intervention is used to try to help someone with addiction issues.
Interventions are never an attempt to bully someone. It is vital that an experienced professional interventionist or counselor is there at all times.
How does an intervention work?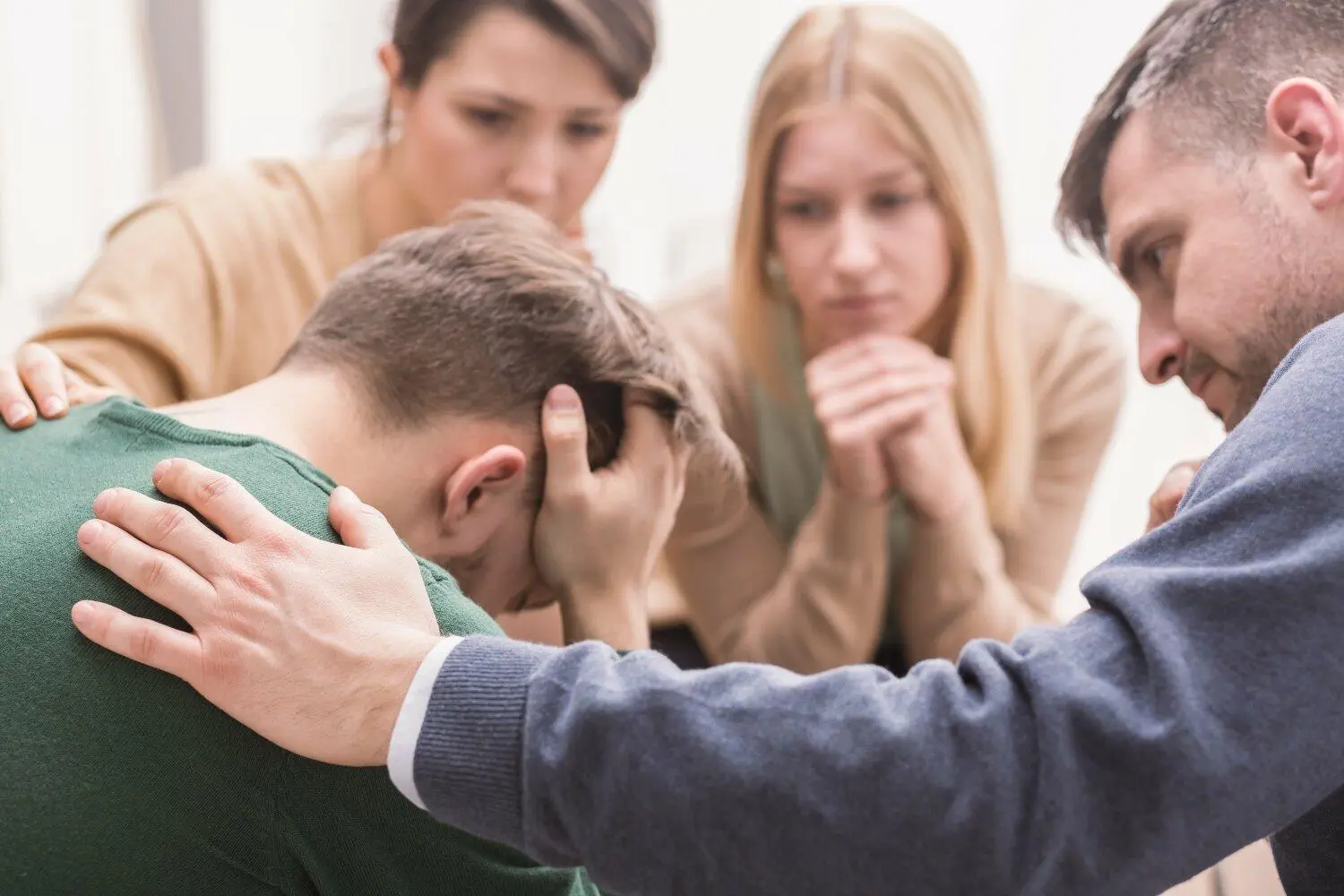 Sometimes the meeting can be a surprise to the person. This is if it's considered that if they know about it in advance they would possibly not show up.
Generally though now, it is considered to be more effective if the person comes along with knowledge of what is happening. During the arranged meeting, certain family and friends tell the person in a loving way that they really want to help them.
The timing of it has to always be carefully considered. It can be counterproductive, for instance, if the person who everyone's looking to support and help is going through a particularly stressful period. This could be such as a relationship break-up, moving house, changing jobs or starting a new business.
An intervention will often involve the following people:
The person with the problem
Family members, friends and colleagues/employers
A professional interventionist and/or therapist

Usually there will be from four to eight family members and friends who meet in the person's home or another location that's familiar to them, such as their office. Typically, after the interventionist has explained what is taking place, family members and friends will take turns saying how much they love the person.
Then they go on to explain how the person's problem has negatively impacted them. They request that the person will accept the help that's on offer. A treatment plan for their recovery will usually be suggested.
If the person rejects this, boundaries need to be put down. This is such as telling them they will need to move out; or that the marriage will have to end; or that they will lose their job.
Of course, it is hoped they will accept the treatment plan that's suggested. The fundamental goal of an intervention is for the person to accept the offer of help.
A majority of interventionists recommend that getting an immediate decision on this is best. This avoids giving the person any time to change their mind or even disappear out of sight, as has been known.
If they do say yes to getting help, it is best to have a treatment evaluation or plan already arranged for them. This should include a recovery center or some place to go to straightaway.
Does an intervention always work?
It's important to remember that an intervention is never guaranteed to have immediate results. Sometimes they do and the person will start their recovery that same day. Other times it may plant a seed for the future.
Sadly, there are times when it fails too. In fact, it can cause what certainly seems like a setback as someone with problems digs their heels in.
They may go off and indulge even more. Their justification for this could be due to people trying to interfere in their life. This is why it's essential that an intervention is meticulously discussed and prepared beforehand with the guidance of a professional who fully understands and has experience in these matters.
But even if the person continues with how they are living, an intervention gives the opportunity for family members, friends and colleagues who are present to set some boundaries. This can at least help them to be less negatively affected.
As well, it can help the family and friends come together for the future. They will feel a bonding and can help support each other, as well as be better connected in order to help their loved one.
Presently, there is not a great deal of research into how effective interventions are. Often it depends on the person and their particular situation and the timing.
However, in one piece of research that was carried out, the National Council on Alcoholism and Drug Dependence (NCADD) found that intervention success rates – meaning there was a commitment to finding some treatment – was more than 90 percent.
NCADD is an American advocacy organization formed in 1944 that focuses on alcoholism, drug addiction and the consequences of alcohol and drug use. It was set up by Marty Mann, who is considered to be the first female to achieve sobriety in Alcoholics Anonymous (AA).
Another study found that interventions with people who had alcohol problems meant these people were much more likely to detox, enter rehab and stay sober than those who were not faced in this way. This study was published in the American Journal of Drug and Alcohol Abuse.
What is clear is that an intervention should never be about having a confrontation. Those with careful planning are usually the most successful – and those that happen as soon as possible after someone's problems are recognized.
As well, interventions are most likely to be successful if everyone there stays calm and talks lovingly. It must always be kept uppermost in mind that this is about supporting someone who's presently struggling in a major way in their life.
Different types of interventions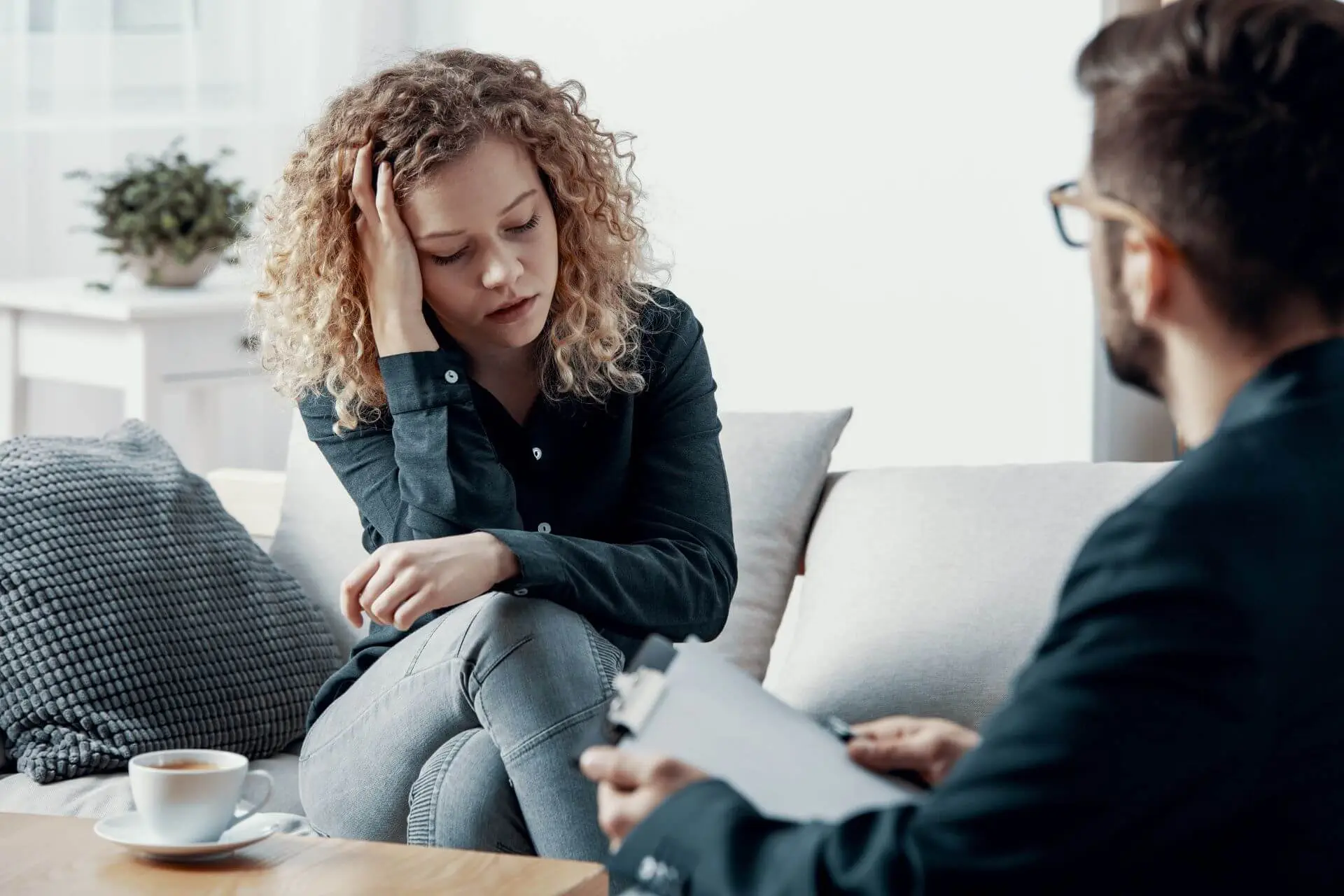 There are generally considered to be three types of intervention. These are:
Johnson Model
Created by priest and recovering alcoholic Vernon Johnson (1920–1999), who is considered to be the inventor of intervention, the Johnson Model involves the family and friends with a professional interventionist making a surprise call or visit on the person they are seeking to help.
Field Model
This is similar to the Johnson Model, but the interventionist has specific knowledge of handling a crisis during the intervention and afterwards. This type of intervention can be recommended if, for instance, there could be potential aggression, violence or there is a suicide risk.
Invitation Model
With this type of intervention, everyone – including the person who's being helped – is invited to a workshop led by the interventionist. This is to learn about the specific problem to give greater awareness to the person who's struggling and so that family members and friends are in a better position to help them.
They will also learn about the difference between helping and enabling. It is intended that the family members and friends get a greater understanding about if they have in fact unwittingly played a role in the problem.
When they understand this they can adapt their behavior. So on many occasions it can mean the entire group might go on some sort of recovery program.
How to choose an interventionist
A personal recommendation from someone who has experience with an intervention can be a great starting point. Then find out about the interventionist or therapist's organization certification to see if they are connected to respected bodies such as The Association of Intervention Specialists (AIS).
Make an appointment to speak with them, face to face if possible. Consider if there is a decent "gut feeling" about them – and if not, continue to look around.
This is an incredibly important decision. If an intervention goes wrong it can cause family splits and it might make the person with the problem go further away from the people who truly care about them.
Family and friends are usually likely to need support too, or at least support will help them. This is even if the intervention achieves its goal as they can be extremely emotional affairs.
If you have any concerns about your mental health or emotional wellbeing – or of someone you care about – contact us today. Our friendly experienced team at Tikvah Lake has helped people with all types of mental health problems. We are here to do all we can to help you or your loved one.