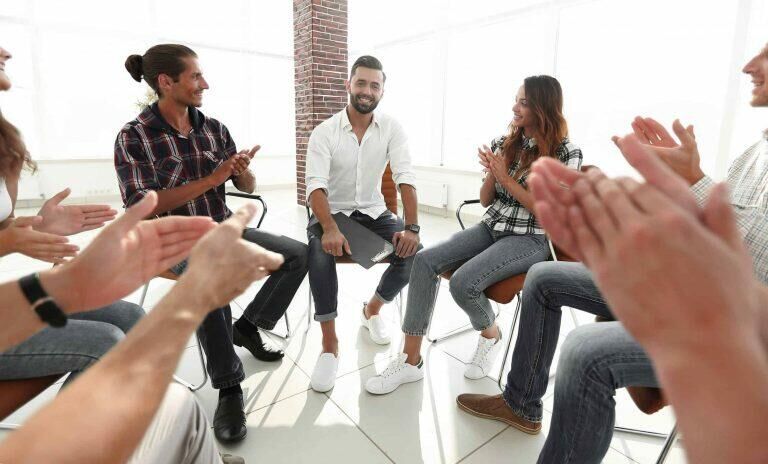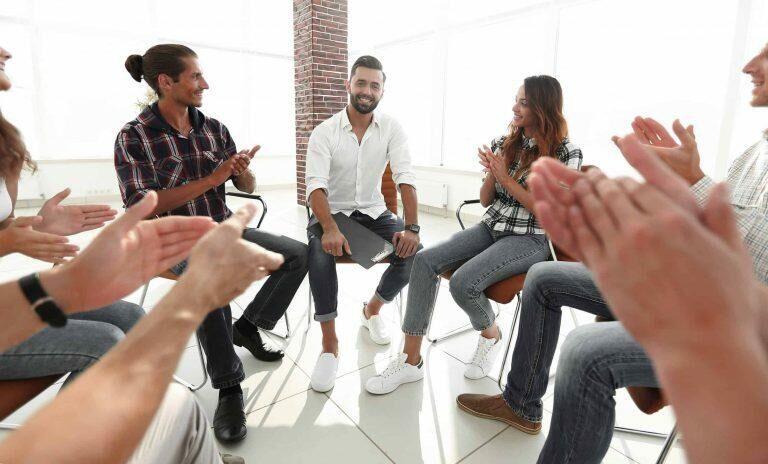 At Tikvah Lake Recovery, we believe that rehabilitation is a personal journey, and different types of therapy options appeal to different types of patients. One-to-one therapy options, for example, don't work for everyone. And nor does the twelve-step program.
While effective for many, there's a long-standing debate about the effectiveness of the twelve-step program. Does it truly help people? Is it only related to alcohol abuse? Is it a strictly religious treatment option?
Not always, but there are some truths to those questions. Here's what you need to know.
What do the twelve steps look like?
Of course, anyone who's ever heard of the twelve-step program knows that it's designed to be much more than a list of hurdles you'll need to jump over in order to reach sobriety. It's one of the most commonly used types of recovery support, and it's intended to be a group effort in which people struggling with addiction can get together. This way, addicts can experience the positive effects of sharing their stories with one another.
Working together, you'll walk through the twelve steps, which are listed here:
Step 1: Honesty
Admitting that our lives have become unmanageable and that we're powerless over our addiction.
Step 2: Faith
Coming to believe that a power greater than ourselves could restore us.
Step 3: Surrender
Making a decision to turn our will and our lives over to the care of God.
Step 4: Soul Searching
Making a searching and fearless moral inventory of ourselves.
Step 5: Integrity
Admitting to God, ourselves, and to everyone else our mistakes.
Step 6: Acceptance
Readying ourselves to have God remove all these defects of character.
Step 7: Humility
Humbly asked God to remove our shortcomings.
Step 8: Willingness
Making a list of all people we have harmed and becoming willing to make amends to them all.
Step 9: Forgiveness
Making amends to those people wherever possible, except when to do so would injure them or others.
Step 10: Maintenance
Continuing to take personal inventory and admitting when we were mistake.
Step 11: Making Contact
Seeking to improve contact with God through prayer and meditation.
Step 12: Service
Trying to carry this message to other addicts, and to continue practicing these principles through the remainder of our lives
Isn't the twelve-step program just for alcoholics?
Though the twelve-step program was initially established by Alcoholics Anonymous, it's proven over and over again to be effective in battling many different types of addiction, including substance abuse, gambling, and sex addiction. Narcotics Anonymous and Sexaholics Anonymous were founded on similar principles to AA, and both use the twelve-step program as well.
Although an effective treatment method for many, the twelve-step program isn't something that is commonly practiced at Tikvah Lake Recovery. We're a small-scale, boutique and personalized rehab center, and we focus on offering tailored one-to-one care to our patients. The twelve-step program, while we can cater for it, sits outside of these parameters as it requires a collective group effort to achieve substance sobriety.
Are twelve-step programs exclusively religious?
Twelve-step programs are attended across the globe by thousands of people from diverse religious backgrounds and have seen worldwide success. They're designed to trigger what's called a 'spiritual awakening.' A spiritual awakening can mean many different things to different people, but in this case, it simply refers to the personality change that's required to overcome an addiction.
So, while the twelve-steps were originally based on the principles of a spiritual organization, the word 'God' was eventually replaced with 'higher power', which can refer to many different things: the universe, fate, karma, your support system – even the recovery group itself.
In other words, your higher power is personal to you. Anyone from any spiritual or religious upbringing can effectively use the twelve-step program to battle their addictions.
Who can attend the twelve-step program?
Anyone! Twelve-step programs are personalized for each individual and designed to help with all kinds of addictions – not just alcoholism. For many years, twelve-step programs have been attended worldwide by thousands of people from diverse socioeconomic, ethnic, gender, and religious backgrounds and have seen worldwide success.
Whether you or your loved one is struggling with substance abuse or mental health problems, we'll be able to help you at Tikvah Lake Recovery Center, and although we might not recommend the twelve-step program as a recommendation treatment approach, we offer alternative and, in our case, more effective therapies like one-on-one CBT and talking therapies that work in a similar vein to the twelve-step program, only, they go into more depth and help uncover the root behaviors of an addiction.
Visit here for a list of our programs and who they're designed to help.
Finding the right program for you
Our belief at Tikvah Lake is that people can help one another achieve and maintain abstinence from substances and behaviors to which they are addicted. The twelve-step program is one of the most effective ways to do that, however, we often opt not to pursue this treatment approach.
We are an exclusive luxury rehab with few patients staying with us at any one time. While the twelve-step program is a possibility, it is often not a recommendation option by our clinicians. We have several different programs to choose from, however, so whether you're struggling with a type of addictions, substance abuse, depression, or other unhealthy behaviours, we can help you out. Many of these options also manage to avoid the unfortunate side effect of group therapies like the twelve-step program – they avoid people recounting 'war stories' and 'glorifying' their addiction.
Not only that, but our approach to treatment also avoids the need to label patients as 'addicts'. In the twelve-step approach, one of the first steps is acceptance. This means defining one's self as 'an addict' and accepting this label. For some, this is unproductive and demotivating; there are better approaches to realising how substance abuse has affected you and those around you.
How can Tikvah Lake Recovery help?
We believe that addiction is more than just a bad habit; it's a medical disorder that affects hundreds of thousands of people every day. Addiction alters the brain's makeup and can be fueled by just about any substance that triggers the right release of chemicals in your brain.
As such, the programs we offer are immersive and unique. Not only do we give everyone personalized, tailored programs in our private residential recovery center, but our accredited staff will help you every step of the way with proven techniques and supported detox management. Our programs are inclusive, welcoming, and community-centered, and will offer you support as long as you need it.
To find begin your journey to recovery, visit our admissions page or contact us today.