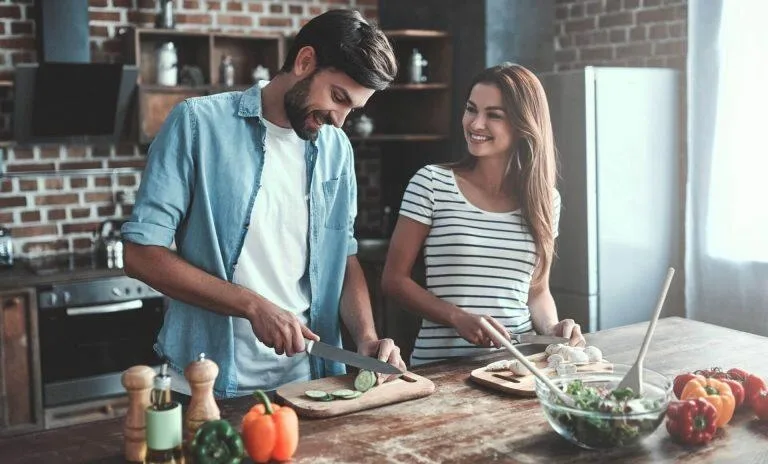 All relationships will have their ups and downs. But overall what we would all like is a healthy relationship.
It might be glaringly obvious if someone is in an unhealthy relationship. Although, in fact, to some people who have never seen a healthy relationship during their childhood, this can be difficult to define.
Of course, there are many types of relationships, such as with our family, the person we see every day at the coffee shop, our work colleagues, or business associates. But what we're talking about here is romantic relationships, although some of the key aspects are useful for any sort of relationship.
Perhaps to know what a healthy romantic relationship is about then we need to focus on the key part of it – and that is love. We develop this sort of relationship with someone when we start to love them.
But what is love?
What is love?
It is incredibly difficult to describe what love is. This is despite the very best efforts of poets, writers, and singers over the centuries.
Maybe it is because love is that which transcends all thought. We know this because sometimes who we fall in love with makes no sense. Then there is the indescribable love we have for our children and grandchildren that starts from the first moment we know they exist.
Or many people will say the best definition of love comes from the Bible. Then it's no surprise this passage is regularly read aloud at weddings.
"Love is patient, love is kind. It does not envy, it does not boast, it is not proud. It does not dishonor others, it is not self-seeking, it is not easily angered, it keeps no record of wrongs. Love does not delight in evil but rejoices with the truth. It always protects, always trusts, always hope, always perseveres. Love never fails."
Another excellent definition of love comes from psychiatrist M Scott Peck, author of bestselling recovery book The Road Less Traveled, who wrote: "Love is the will to extend one's self for the purpose of nurturing one's own or another's spiritual growth…"
How to measure if a relationship is healthy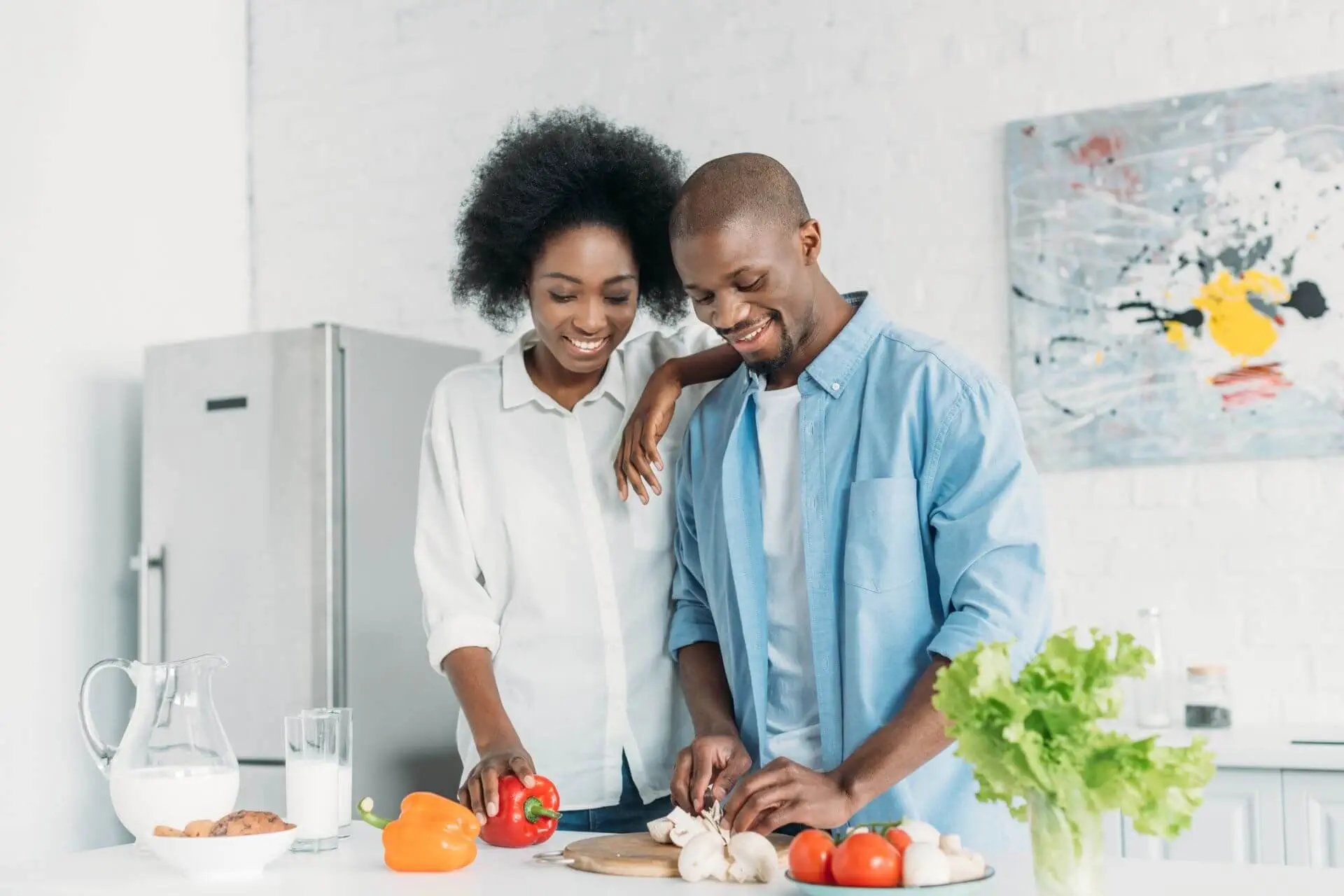 As we all have different needs, healthy relationships are not one shape and size. Our particular wants and needs around such as how much affection there is, healthy boundaries, hobbies, values, communication, intimacy, and sex are different.
But also they change as we get older. As well, they will alter when we have children or if someone in a relationship, for instance, goes on a recovery journey of spiritual growth.
A new relationship measuring scale has been devised this year by Associate Professor Shayne Anderson and colleagues at Utah's Brigham Young University. The idea for the scale came about because they realized the need for family and marriage therapists to track progress during the period they are giving therapy to couples or individuals.
So this is something you can assess daily using a scale of one to ten. Of course, it is also useful as an indicator of where a relationship is in general.
Describe how you feel about your relationship with your partner:
Extremely unhappy → Perfectly happy.
Like giving up → Completely committed.
Distant → Close.
Criticized → Accepted.
Suspicious → Trusting.
All alone → Part of a team.
Not at all safe → Totally safe.
Like we are always fighting → Like we get along perfectly.
Overall (not just in the relationship), I feel the worst I've ever felt → I feel the best I have ever felt.
None of my needs for physical intimacy are met → All of my needs for physical intimacy are met.


In some more depth, these are the aspects of a relationship that need to be there for it to be considered a healthy one.
Commitment to being a team
In a healthy relationship, there has to be teamwork. You support each other, even if you have differing views or aims – you will always be there for the other partner. As well, you know you can turn to them for help and support whenever it's needed. Both partners in a healthy relationship need to be equally committed to the relationship too.
Trust
Having trust is more than believing your partner will not lie to you or cheat on you. It means feeling protected and safe in the relationship. As well, in a healthy relationship, both partners trust that they can be 100 percent themselves all the time.
Communication
In healthy relationships, the partners will talk openly about anything – aims, goals, fears, secrets, worries, problems, and concerns. There has to be this open communication – and careful listening is an essential part of that.
When one partner talks the other needs to listen with respect and without judgment. Successful couples talk with each other and reach conclusions and solve problems together.
But even a healthy relationship will occasionally have some sort of conflict, and this is when communication plays a massive part in keeping it healthy. Any sort of conflict needs to be addressed and a compromise or solution needs to be found in a loving manner.
Intimacy
Being intimate means being close. This means in a healthy relationship the partners really know each other. This also includes physical intimacy, including sex. A healthy relationship will usually – but not always – mean that both partners connect through sex.
It is a physical bonding, but also should be a very spiritual joining together of two people. Maybe there has to be compromise around this, but a healthy relationship will always work that out.
Individual growth
A healthy relationship can be considered as two giant oak trees growing while close together. They are side by side – but not so close that one or both are leaning on each other.
That is, not so close that the branches cannot reach out and grow as much as they are meant to, to reach their full beautiful and majestic potential. Then if these oak trees are too close one of the trees is put in the shade of the other, hindering its growth. Think of the M Scott Peck quote mentioned at the start of this article on love being about spiritual growth.
So in a healthy relationship, the partners walk through life together, but they are not dependent on the other. They are independent.
Relationship attachment styles can play a major part in this. A strong and healthy relationship is two people who are whole (the word "health" derives from a word meaning "whole") joining up in a partnership where they both complement each other.
Play together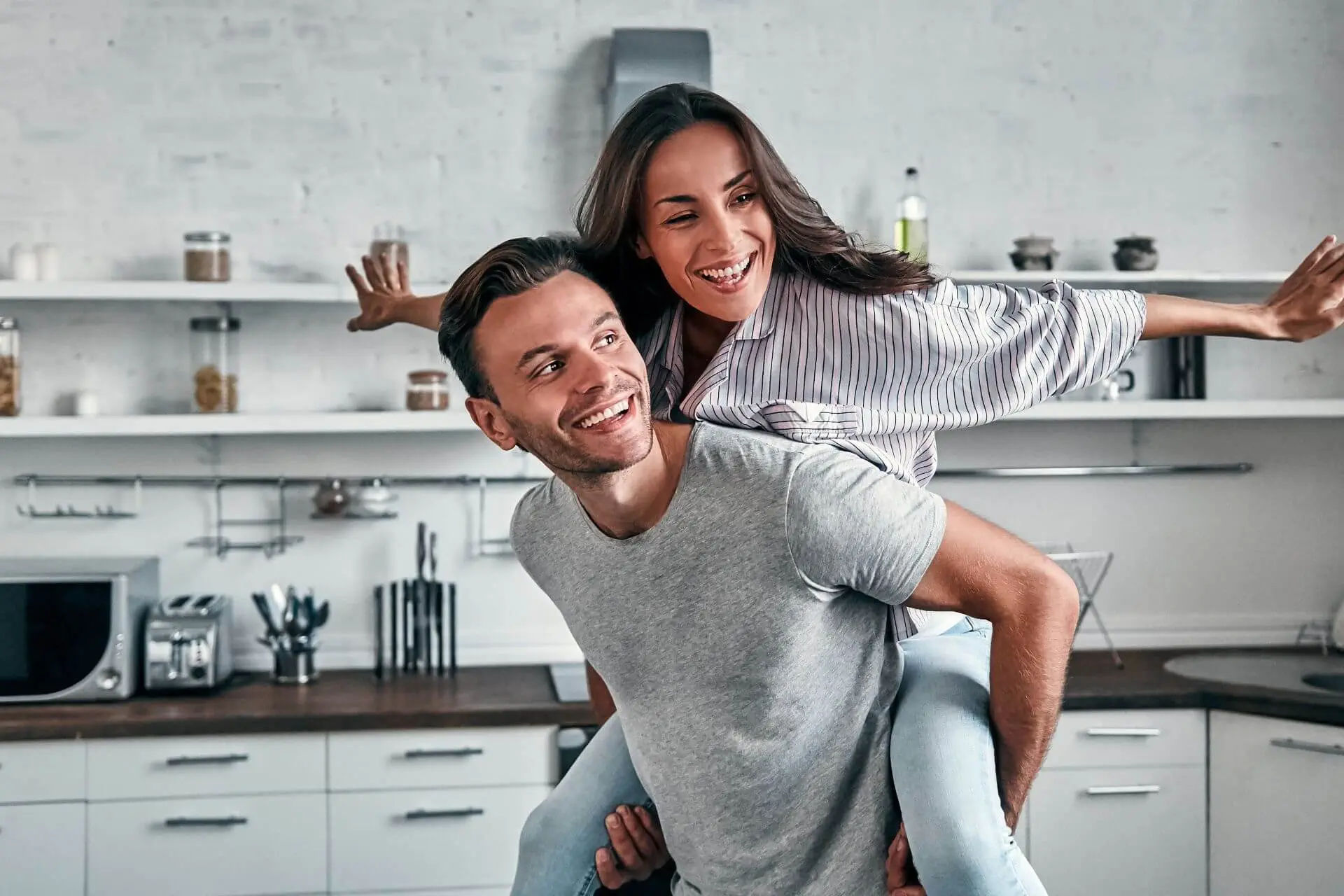 A healthy relationship will always make time for playfulness, some joking around together, some fun for the sake of fun. It's essential to be spontaneous at times, to do some things that are not planned.
Otherwise, too many people in a once healthy relationship become more like business partners. All they seem to do together is continually discuss finances, their children's education, and work issues.
Every relationship will experience some difficult times, such as the illness or loss of a loved one. So it's essential to have some lighthearted moments together to keep the relationship in a state of overall happiness.
Our friendly experienced team has helped people with all emotional issues and types of mental health problems. This includes people with relationship problems or who would like to improve their relationship. Call us today to speak about how we can help you or someone you know.