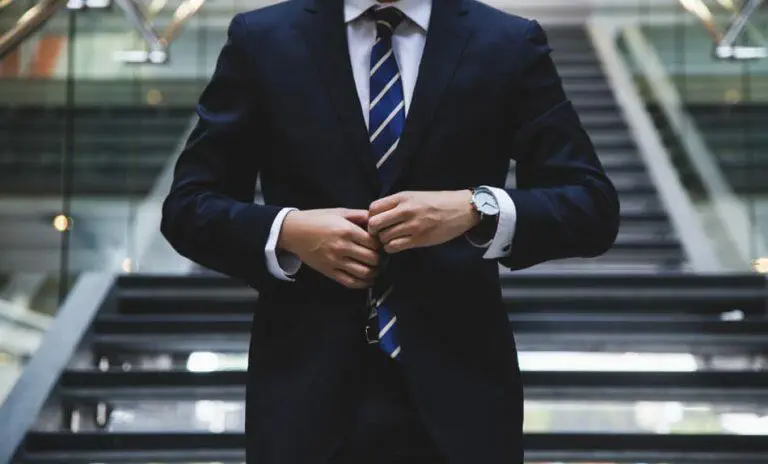 While there exist many barriers for anyone thinking about treatment for addiction (from accepting there's a problem, to not knowing where to find help, and beyond), for professionals in the workplace, the fear and stigma associated with rehabilitation can make seeking help even harder.
Pressure that is related to a person's career and privacy can often inhibit someone's willingness to seek help when they need it. Unfortunately, this can prolong substance use issues.
To help you feel more secure about enrolling in a treatment program, and to start your recovery journey, we've answered some common questions and concerns you may find yourself struggling with.
Here goes.
Should I speak with my employer about rehab? If so, how?
Admitting to yourself that you have a problem can be hard enough on its own. But, admitting it to an employer can feel even more daunting.
If you've been trying to hide your addiction from your boss and coworkers, there's a strong chance that the stress and action of doing so has already aroused suspicion.
The use of illegal drugs can result in your termination, and your employer has the right to administer drug tests to detect the use of such substances.
While this seems scary, opening up to your employer about your addiction and showing your willingness to seek help can be a sign of strength and proactivity.
Before you approach your boss, however, it's important to research options for treatment and your rights as an employee. That way, you can present them with a plan for how you will begin your recovery.
What protections am I provided at work?
While individual company policies and assistance programs will differ, there are several laws in place in the United States that protect you as an employee suffering from addiction.
Specifically, the Family and Medical Leave Act (FMLA) provides up to 12 weeks of unpaid time off for employees seeking help for substance abuse. Additionally, both the Americans with Disabilities Act (ADA) and the Rehabilitation Act prevent employers from firing or discriminating against employees with a disability, including those in recovery from alcohol or drug addiction.
Make sure you understand these laws and are familiar with the protections they offer, as well as any company policies that offer resources or securities for employees with disabilities.
What if I lose my job while in treatment?
Many professionals worry that entering into rehab for their addiction will mean risking their career, but in reality, the opposite is often true.
With various laws in place to help protect your job security and prevent discrimination, seeking treatment can help you get control over your life and improve your abilities and relationships at work.
According to the Substance Abuse and Mental Health Services Administration (SAMHSA), it is illegal to fire someone based on a disability pertaining to substance abuse under the Americans with Disabilities Act.
When considering treatment, make sure to find a facility that caters to executives and professionals. Their programs will specialize in private and effective means to help you recover without having your work suffer as a result.
How can I maintain my recovery when I return to work?
Returning to work means returning to stressors like deadlines, high expectations, office politics, and more. A good treatment center, however, can help ease you back into your career and manage problematic triggers.
Many executive recovery programs allow patients to remain connected to their jobs by engaging in work online or over the phone when necessary. While recovery is always the most important goal of rehabilitation, allowing some flexibility to work during treatment means you won't be completely disconnected from your job. This can help make the transition back to work easier.
Another major way to help maintain your recovery is to make sure your treatment offers strong outpatient programs and aftercare. These programs can help you avoid burnout or relapse through counselling, planning, self-care routines, and putting you into positive interactions with sober people.
How can I prepare for treatment?
Although it may be difficult to accept one's problems or face the fear of losing a job, taking the first step in your recovery and seeking help will start you on a path to a healthier and happier lifestyle.
Before you begin treatment, it's important to find a program that will accommodate your professional needs, as well as a facility that provides an environment where you can recover and feel like you're making positive progress.
Make sure you understand your rights as an employee at a company, state, and federal level, and be sure to approach conversations with your employer surrounding a leave of absence with a clear and straightforward plan.
If you're looking for more information on treatment, or if you're ready to begin your journey to recovery, contact the team at Tikvah Lake to find out about how we can help you.