Addiction is unquestionably a large obstacle to overcome for those who suffer from it, and the road to recovery often means seeking professional care and the help of treatment specialists.
However, not all rehabs are setup to help others in need.
Unfortunately, drug rehab scams are a reality.
This is where so-called treatment centers fail to meet professional standards, offer inadequate services, and at the worst of times, are intent on keeping patients in their programs for as long as possible.
These facilities can range from being misleadingly advertised to outright fraudulent, and their scams are often bolstered by fake or paid-for reviews claiming that the facility is excellent and produces amazing results.
To avoid falling for a scam and ensuring you have the best chance of finding a reliable program, here are five key things to look for when determining if a rehab clinic is trustworthy and a good fit for you.
1. Credentials and certifications
One of the first things you should check for when looking at treatment centers is if the facility is properly licensed and has all the appropriate accreditations on a local, state, and national level.
We're proud to be certified and recognised by many authorities, including LegitScript.
While licenses vary across the country, the agencies that administer them will be able to provide you excellent information on the quality and reputation of rehab facilities.
As well, you should also be sure to check the credentials and licenses of the staff working at a treatment center.
In entrusting your path to sobriety to others, it is critical to determine whether the treatment specialists are professional, experienced in their fields, and certified by relevant boards or training programs.
2. A high-quality photo gallery
While it may seem superficial at first, the photos and videos a treatment center uses on their website and in their marketing can be a clear indicator of their overall quality.
The effort rehab centers put into showcasing their appearance is often a strong indicator of the effort they have put into creating a welcoming and nurturing place for those seeking treatment.
If a clinic's website is made up of generic stock photos, it's often a sign that their facilities aren't something they're proud of sharing.
A high-quality photo gallery or video can give you peace of mind about how a treatment center looks and operates, and whether you feel their facilities would be a positive environment for you as you progress through recovery.
3. Media coverage and press releases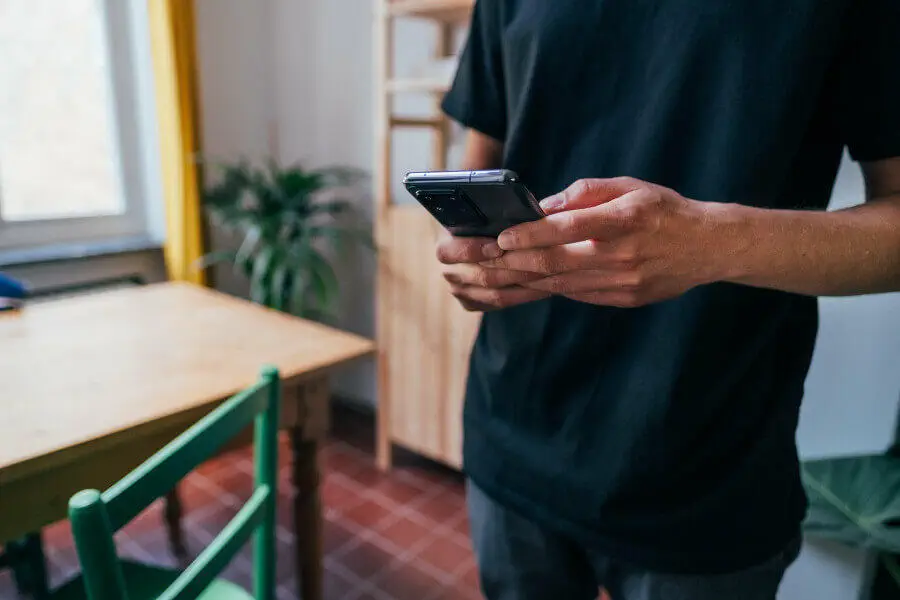 Media attention and accolades for clinical staff, or for a facility itself, is a great indicator that a treatment center is reputable and can produce positive results.
Unlike reviews or testimonials on a rehab center's website or social media, positive press coverage from independent sources is very difficult to fake and speaks to a facility's reliability.
While it is not necessary for a treatment center to have received media attention for it to be considered trustworthy or reputable, it can help to identify excellence in quality and services that will help bring positive change for you.
4. An up-to-date online presence
If a rehab facility fails to keep a strong or consistent online presence, it might be a sign that they're not licensed or falsely advertised.
A lack of photos, no social media, little to no reviews, and incomplete information on the staff are all indicators that a treatment center may be unprofessional, or even a scam.
Generic websites without meaningful details on treatment options and programs are best avoided.
Instead, look for rehab facilities with professional websites that are updated regularly, include plenty of information on their services and staff, and give you a good sense of the care they provide.
5. Research the staff specifically
It's important to spend time researching the staff that work at a facility beyond their credentials and education.
A trustworthy rehab center will openly display its treatment specialists, and should list some of their licences, schooling, and credentials, but should also provide some detail on each staff member to help you get a sense of the people who will be helping you.
If a facility offers a wide range of programs and solutions, it should also have a robust staff who are specialized in the various disciplines and services offered.
Addiction treatment and therapy are complicated processes, and you should not jeopardize your path to recovery by seeking help from unskilled or unqualified personnel.
Do your homework
While reading reviews of treatment programs and rehab clinics is a good starting point, it's important to do so carefully and with a critical eye.
Even though rehab scams do exist, that does not mean that all drug rehabilitation is untrustworthy – it just requires some in-depth research to figure out what kind of program and facility will work best for you.
If you're thinking about starting on your road to recovery and want to learn more, call Tikvah Lake to speak to our staff members and get more information on how we can help.