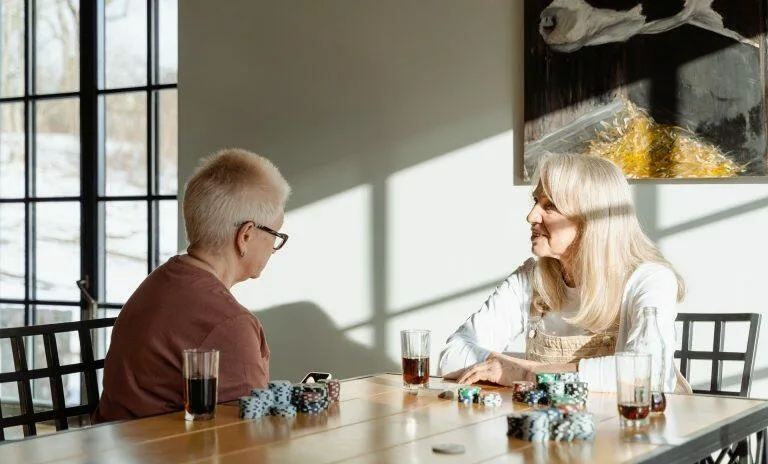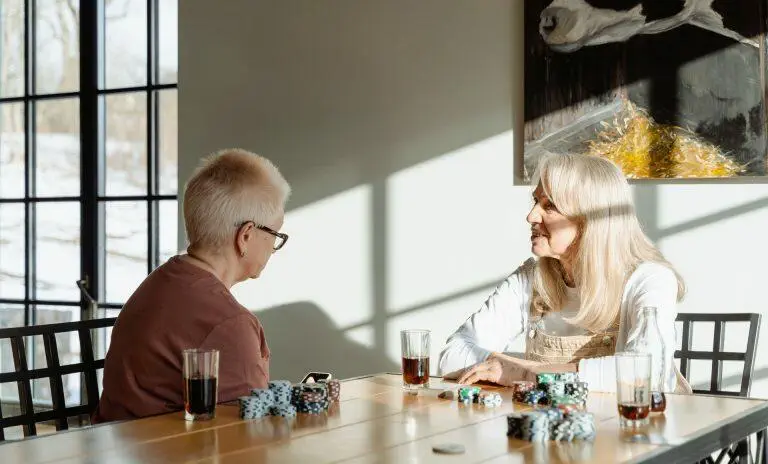 We may not like to admit it or even think about it… but most of us who are not presently old will one day be old. Yet for many people as they age, life gets increasingly difficult.
But there are definite positive ways to deal with aging. One of the first of these is a mindset that realizes that by getting old at least you've lived a long life, something that some people do not get the privilege of experiencing.
There are other optimistic ways of looking at getting older. These are not just aspects of living that are useful to those who are older or already old – but for everyone to know right now, young and old alike.
Have an attitude of gratitude
Focus on what you have that you didn't when you were younger. This could include your children now as adults and hopefully doing well; grandchildren; earned wisdom; a lifetime of memories; a partner who you've been with for many years; more financial security…
Gratitude makes acceptance easier. So accepting that you are now older will make it easier to be older.
Looking back and feeling sad about not being so young any more won't make you young again. In fact having a despondent attitude like this will make you feel even older more swiftly!
Stay young at heart. Accept yourself at every age you are, accept the things you cannot change.
It's a fact that you are the age you have reached. Neither all the money nor all the will in the world can change when you were born.
Don't look back too much, especially with regrets. Similarly, try not to worry about the future.
Keep it in the moment. Do your best to live one day at a time.
Writer Mitch Albom's international bestselling book Tuesdays With Morrie: An Old Man, a Young Man, and Life's Greatest Lesson has much to do with aging. It is a true story about an old man called Morrie Schwartz who has an illness that means he will die in a few months – and the wisdom about living that he offers Mitch, his college student from nearly 20 years ago.
"You have to find what's the good and true and beautiful in your life as it is now," said Morrie in the book. "Looking back makes you competitive. And, age is not a competitive issue.
"The truth is, part of me is every age. I'm a three-year-old, I'm a five-year-old, I'm a 37-year-old, I'm a 50-year-old. I've been through all of them, and I know what it's like. I delight in being a child when it's appropriate to be a child. I delight in being a wise old man when it's appropriate.
"Think of all I can be! I am every age, up to my own.
"As you grow, you learn more. If you stayed at 22, you'd always be as ignorant as you were at 22. Aging is not just decay, you know. It's growth. It's more than the negative you're going to die, it's also the positive that you understand you're going to die, and that you live a better life because of it."
Get active
One of the most important things to remember about aging is that it's not solely about living for as long as possible. It's also about staying in shape enough that you can actually be physically active.
Sadly, too many people – even sometimes while only in their 40s or 50s – struggle with even the most basic physical activity. Yet there are also people in their 70s and even 80s still regularly playing sports.
In most instances it's due to lifestyles, and attitude too. As Wayne Dyer, author of some of the world's bestselling recovery and self-help books, said: "Refuse to let an old person move into your body."
One of the most important things with age is what you are doing in your life. People frequently eat themselves older, drink themselves older, smoke themselves older, worry themselves older and then there is a lack of exercise too.
All of these things make someone older much quicker. Exercise is essential for everyone.
Find whatever exercise it is that you enjoy. It needs to be fun.
So many people have severe problems when they age. But you can often see why they have these problems from what they eat, what they drink, what they smoke, how little exercise they do and how much they worry about things.
Aging does cause physical changes, that is unavoidable as all life on earth starts to deteriorate at some point – but it definitely does not necessarily have to mean discomfort, pain or disability.
While not all illness is avoidable of course, many of the physical aspects associated with aging can be avoided, alleviated or beaten by eating healthily and exercising regularly – as well as maintaining a positive attitude.
For anyone who's still young or not yet "old", it's wise to know that what you do now will certainly influence your health and wellbeing in future years. So if need be, improve your diet and get exercising without delay.
Then for those who are older or elderly, simply don't listen to that self-sabotaging voice in the mind that says something like: "You're too old to start this now."
You're never too old to start improving your quality of life. In fact, the best years of your life may well be ahead of you.
Keep mentally fit
It's just as important alongside physical health to keep your mental abilities fit and healthy. The two are strongly connected of course.
Staying active and being social will help keep your mind sharp. This is even more important if you've retired and you're not using your mind to solve work issues or socializing as much as you used to do.
There's plenty that people can do to exercise their mind. This ranges from starting a hobby such as playing chess to doing puzzles or learning something new – for instance, playing an instrument or going to Spanish classes.
Then there is always reading, whether it be novels or self-help books. Or perhaps something combined with a new interest, such as reading a magazine about astronomy.
A small card with some suggestions for how to live life well called the Just For Today card is popular in Twelve Steps recovery communities. One of its suggestions is useful to remember every day here:
"Just for today I will try to strengthen my mind. I will study. I will learn something useful. I will not be a mental loafer. I will read something that requires effort, thought and concentration."
Discover your meaning
It's extremely important for healthy aging to have a sense of purpose.
It will make you feel really alive. Wayne Dyer put it this way: "Don't die with your music still in you."
It could be something completely new, that there is now time for after retiring. Getting old is not a time to cease making progress.
In fact it can be as exciting as when you first left home to discover the world. Now you've learned how to navigate life it can be even better!
It could be that you start once again a passion that you gave up to have a family and career. Or you could try something completely new – keep an open mind.
Get among nature, travel, go to concerts, museums, art galleries, join a drama group… Just do it all with enthusiasm and joy – and the aging process will be kind to you.
Maybe it's that you always wanted to do something to make the world a better place. You could volunteer for a charity or set up something that helps a particular group or person or nation in need.
As Morrie put it in Tuesdays With Morrie about why so many people wished they could be younger again. "You know what that reflects? Unsatisfied lives. Unfulfilled lives. Lives that haven't found meaning.
"Because if you've found meaning in your life, you don't want to go back. You want to go forward. You want to see more, do more."
Keep in touch
Many older people feel isolated because they spend too much time alone. But this is not beneficial for emotional wellbeing.
People are social beings. We need contact with each other.
Thankfully, we live in an era when there are plenty of ways to stay in touch – whether that's by traditional phone calls or video-calls on such as WhatsApp or FaceTime. For instance, make sure you're in regular contact with your children: they may be grown up, but you can still give them so much and have great conversations.
But perhaps even better is to use the extra time most older people find they have to visit your loved ones. Or visit places you've always wanted to see: cities, museums, sports stadiums, famous sights – the list is endless.
Now is your opportunity to live life to the full and do what you've always wanted. There's no reason why it can't be the best time of your life.
Our experienced Tikvah Lake team has a great deal of experience in treating all emotional problems. We have several successful proven treatments that we personalize for each of our guests after carefully listening.
We are situated next to a stunning tranquil lake in the most wonderful and stunning natural setting. Our luxury home is created for everyone's utter relaxation and peace of mind.
Contact us to chat about how we can help you or someone you love.