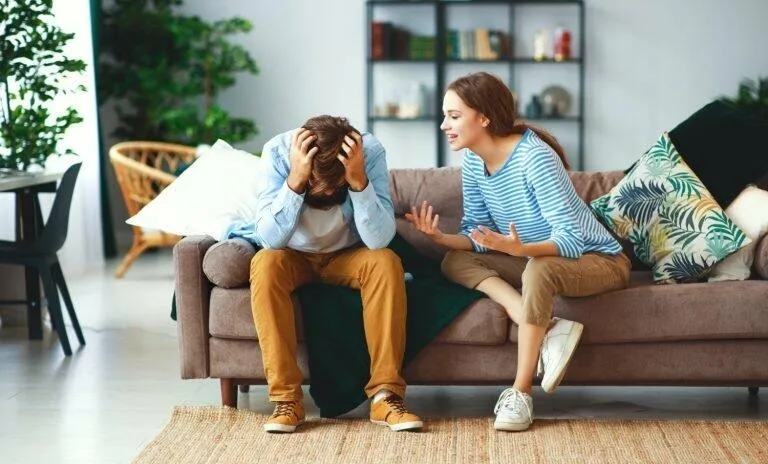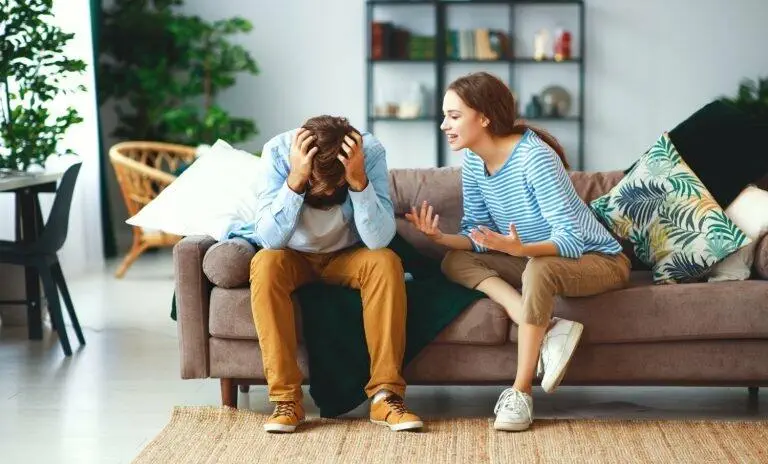 When it comes to depression most of the focus is on helping those who are depressed. This is understandable, but there is also another side to consider – and that's those who are closest to a depressed person.
This can include family, friends and colleagues. But the person usually most affected by someone who is suffering from depression is the partner of a depressed person.
Thankfully, there are many things that anyone in this situation can do. While it usually applies most of all to a partner, it can also be useful for other people who are close to someone with depression.
How can depression affect a partner?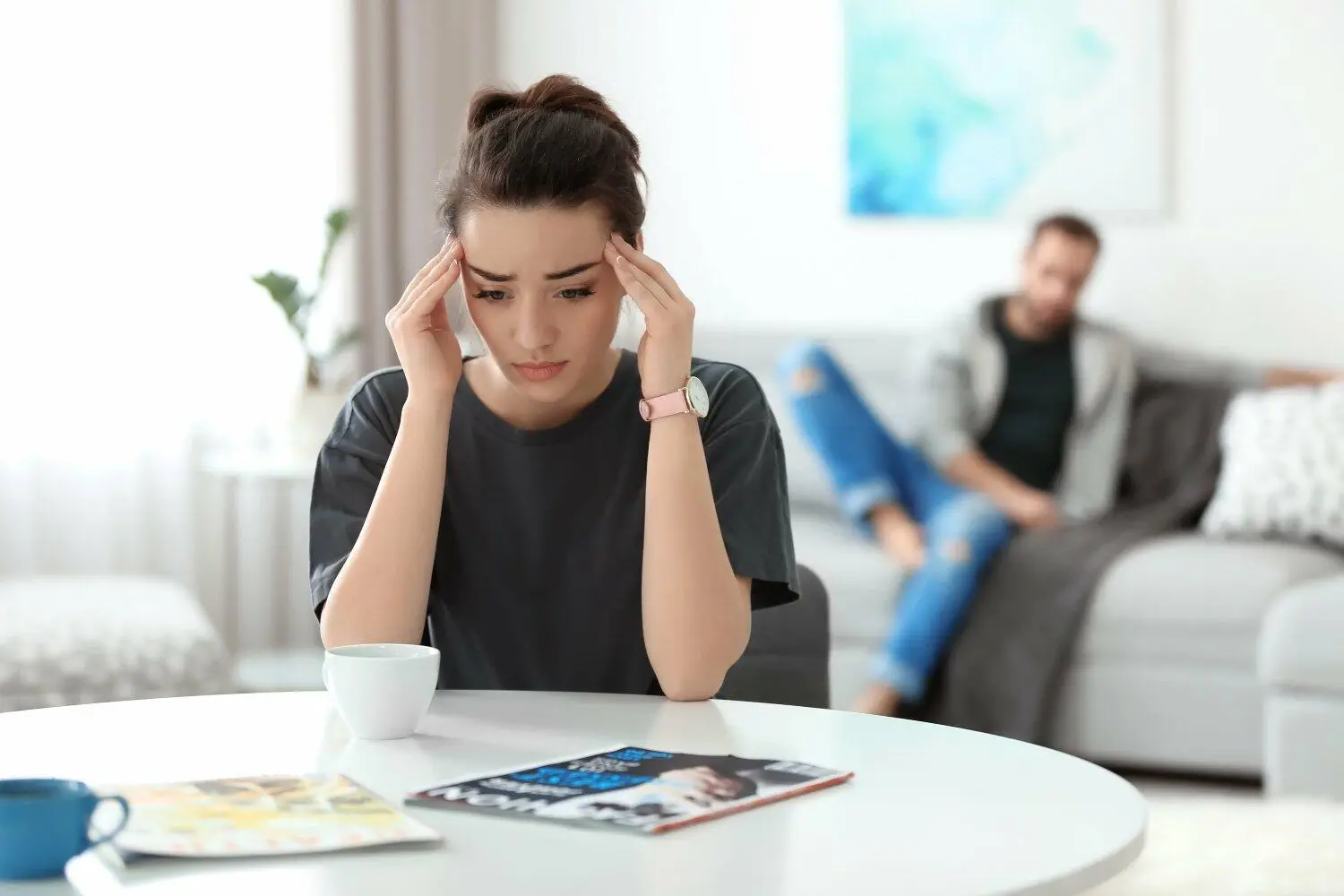 It can lead to feelings of isolation and uncertainty – and these will take an emotional toll. The demands of sometimes doing almost everything for someone with depression can also take a physical toll leaving the partner with a lack of energy and motivation, which is actually a lot like the depressed partner.
Any romance can seem to leave the relationship, including sexual intimacy. In general, there can be much less closeness between a couple in this situation.
Communication can suffer. It can even grind to a complete halt as the partner of a depressed person often feels it is all one way.
For this reason, the partner can feel that their own needs are being unmet. These can be emotional, mental, spiritual and physical.
When someone is suffering from depression they often do not feel like socializing or even leaving the house. So this has an obvious impact on a partner, who will find themselves doing all the shopping, school runs, family visits and so on.
It will also mean they are going to socialize alone rather than as a couple. Or they will stop socializing – and this can add to feelings the partner already has of being alone and isolated.
Loving and leaving
A partner may even feel they are left in the seemingly impossible position where they think their only option to save their physical and emotional wellbeing is to leave the relationship. Yet they still love their depressed partner, and they might have children together too.
As well, they know if they leave that this might be the final straw for the person with depression – someone who they still care so deeply about and might have done so for years. It can make a relationship that was once a "normal" and happy relationship become extremely difficult.
For the partner of a depressed person, it can bring up so many different emotions, and feelings that change from one minute to the next. In the same minute, they might find themselves shouting angrily followed by uncontrollable crying.
Unhealthy coping mechanisms
It can make it more likely that the partner or person who is close to a depressed person will suffer from a mental health issue themselves. They can be more prone to stress, anxiety and even depression too.
Or they may turn to drink alcohol excessively or take substances in an attempt to cope with the pressure and sense of helplessness they feel on a daily basis.
They might develop another unhealthy behavior in a bid to distract themselves from the situation and/or make themselves feel better. This could become a behavioral addiction (sometimes also referred to as process addiction).
It can include shopping, work, exercise, gambling, food, sex, gaming or social media and the internet. All addictions can be defined as doing something that's detrimental to the person doing it and/or those around them – but that the person cannot seem to stop and stay stopped from doing.
What does depression feel like?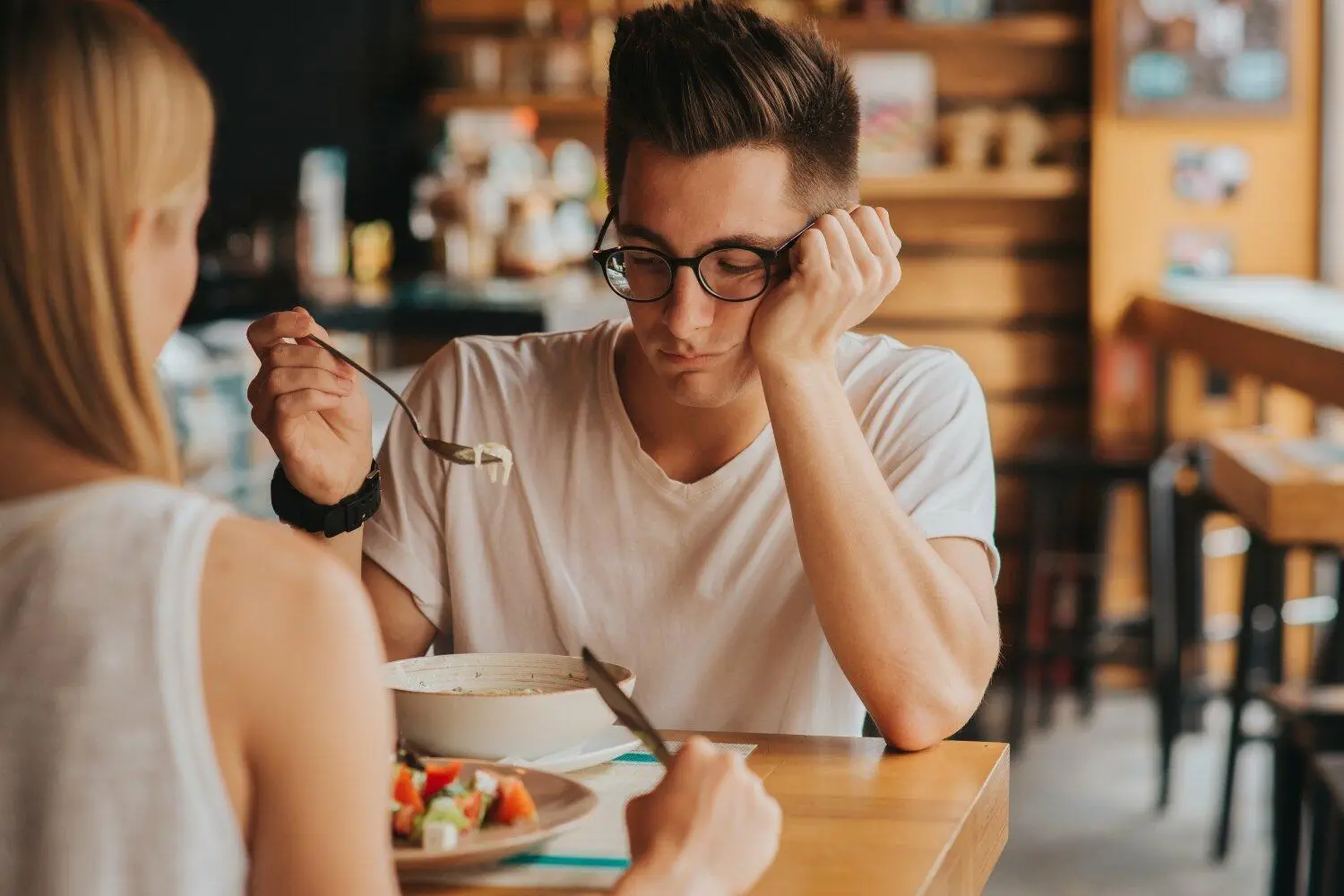 Feeling sad about something is a normal part of being a person, but depression is much more intense and long-lasting than this. Depression is a huge problem with more than 250 million people suffering from it around the world.
There are several types of depression. What they all have in common is that they affect how someone thinks and feels – and consequently this impacts how they behave.
There is often an ebb and flow to depression, with good days and bad days. For the person with depression, this is difficult to comprehend, but so too it's extremely hard for someone close to a person with depression.
The mood of depression is often described as feeling hopeless, indifferent, desperately sad, discouraged, and that everything looks darker or more shadowy. It can also include constant anger.
It has been described that being depressed makes it feel as if someone's every movement and step is a battle: as if they are having to struggle through a dense sticky black treacle-like substance. Their insides feel as if they are marinated in a thick toxic liquid.
Depression can include these symptoms:
Fatigue.
Sleep problems: insomnia, sleeping badly, nightmares, sleeping too much.
Unexplained physical issues.
Feelings of worthlessness.
Irritation.
Feelings of extreme guilt and shame.
Frequent sadness and tearfulness.
Sense of hopelessness.
Appetite changes, including weight loss or gain.
Lack or total loss of pleasure in normal hobbies or pastimes that used to be enjoyable.
Outbursts of anger.
Concentration problems.
Feeling incapable of making any decisions.
Frequent thoughts of death, including suicide.

What can I do to help my depressed partner?
People with a partner who is depressed always wonder what they can do to help them. Here are some things you can do to help a partner who is depressed – and to help yourself as well.
Find some support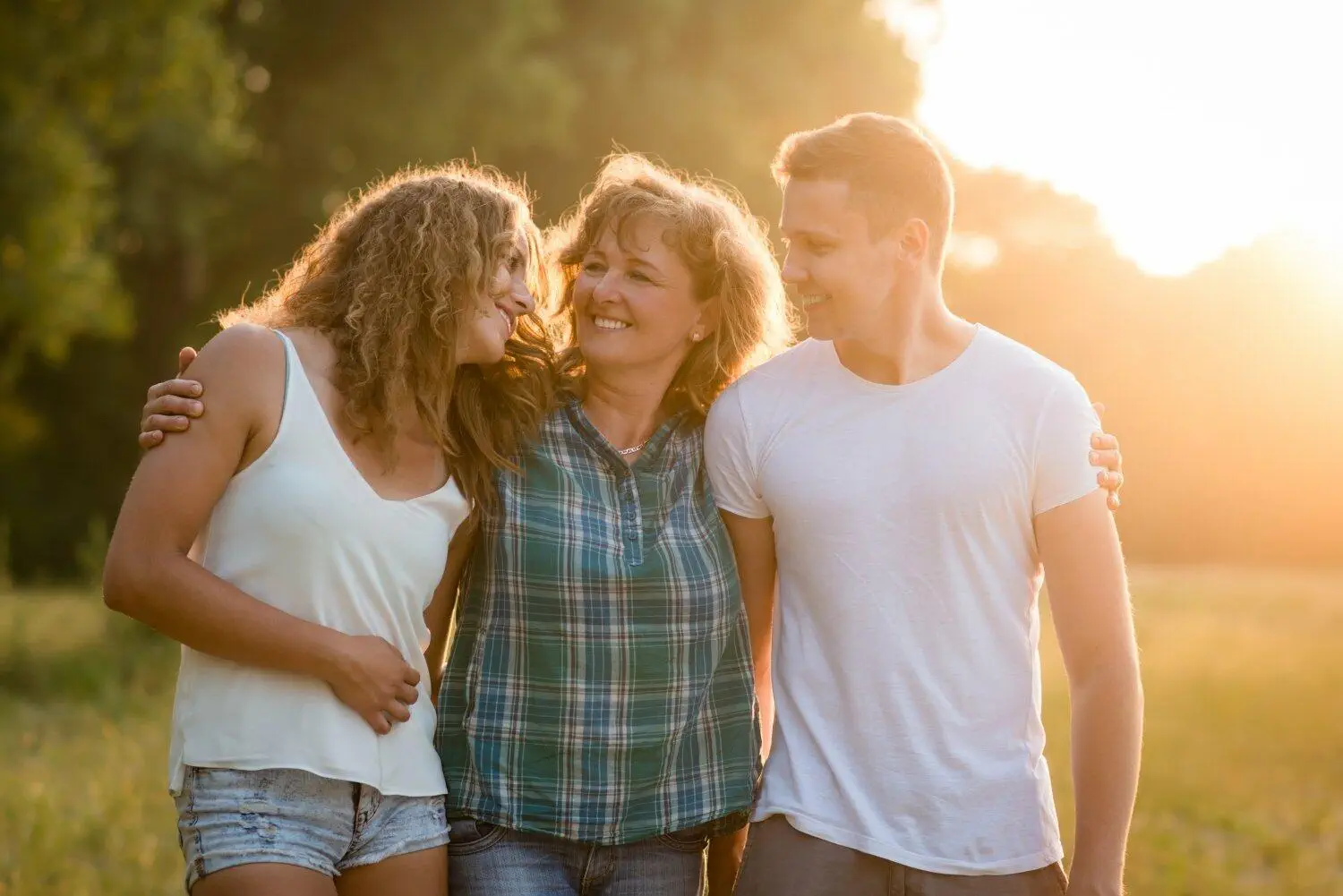 Speak to someone you can trust about it all. If there's someone trustworthy who has been in a similar situation or who has experienced depression themselves, speak to them regularly.
Some partners of those with depression feel rejected. Their once loving partner does not seem to want to do anything with them any longer, including such as going out, eating a meal together, having sex or even just having a cuddle.
But one symptom of depression is called "anhedonia". It's the inability to feel pleasure in normally pleasurable activities. So try your best not to take things personally. Likewise, if your partner becomes angry, irritable or withdrawn – do not blame yourself. It is their illness.
You might find that you are feeling angry, frustrated or more easily irritated. Speak to someone who can help you through this: a therapist or depression support group. Get in touch with such as the Anxiety & Depression Association of America.
Look after yourself
Being with and looking after a partner with depression is emotionally draining. If you have to do all the chores as well it can also take a physical toll.
This can lead to burnout. So make sure to give yourself some time alone.
Do not think this is self-centered. It will help you keep your mind and body in good order so that you are there to help your partner in the best way possible.
Look at doing these things – and encourage your partner to do them with you too. They may not, but if you start and keep them up, it might encourage your partner to do so at some point.
Make a specific time to relax, such as meditation.
Spend some time, at least 30 minutes, in nature every day.
Eat well by cooking fresh healthy food. Eating together is positive – and do not rush any meals either.
Daily exercise is a mood booster. Even a 30-minute walk is extremely beneficial, especially in the tranquillity of nature in the countryside or a park.
Take part in or start some hobbies and pastimes that you enjoy.
Keep connected socially by staying in touch with and meeting up with family, friends and colleagues.
Ensure to sleep well for several hours every night.

Give yourself a schedule. Having a set routine can help you but also someone who is depressed. However, be prepared to be tolerant and patient if the schedule gets disrupted by your partner's depression.
Looking after yourself – and any children that you may have – can also mean knowing when it is time to leave the relationship. Obviously, this is a major decision and should be thoughtfully considered and talked through with a professional who has considerable expertise in depression.
Learn about depression
Educate yourself as much as you can about all aspects of depression. Research what is believed to be behind it, its symptoms, and what treatments are available.
Speak to a therapist to discover the facts about depression. Tell them your particular circumstances, so they can guide you towards the best way for you to look after yourself and your partner.
Find out about the warning signs of suicide. It is a real risk when someone has depression.
Be there for them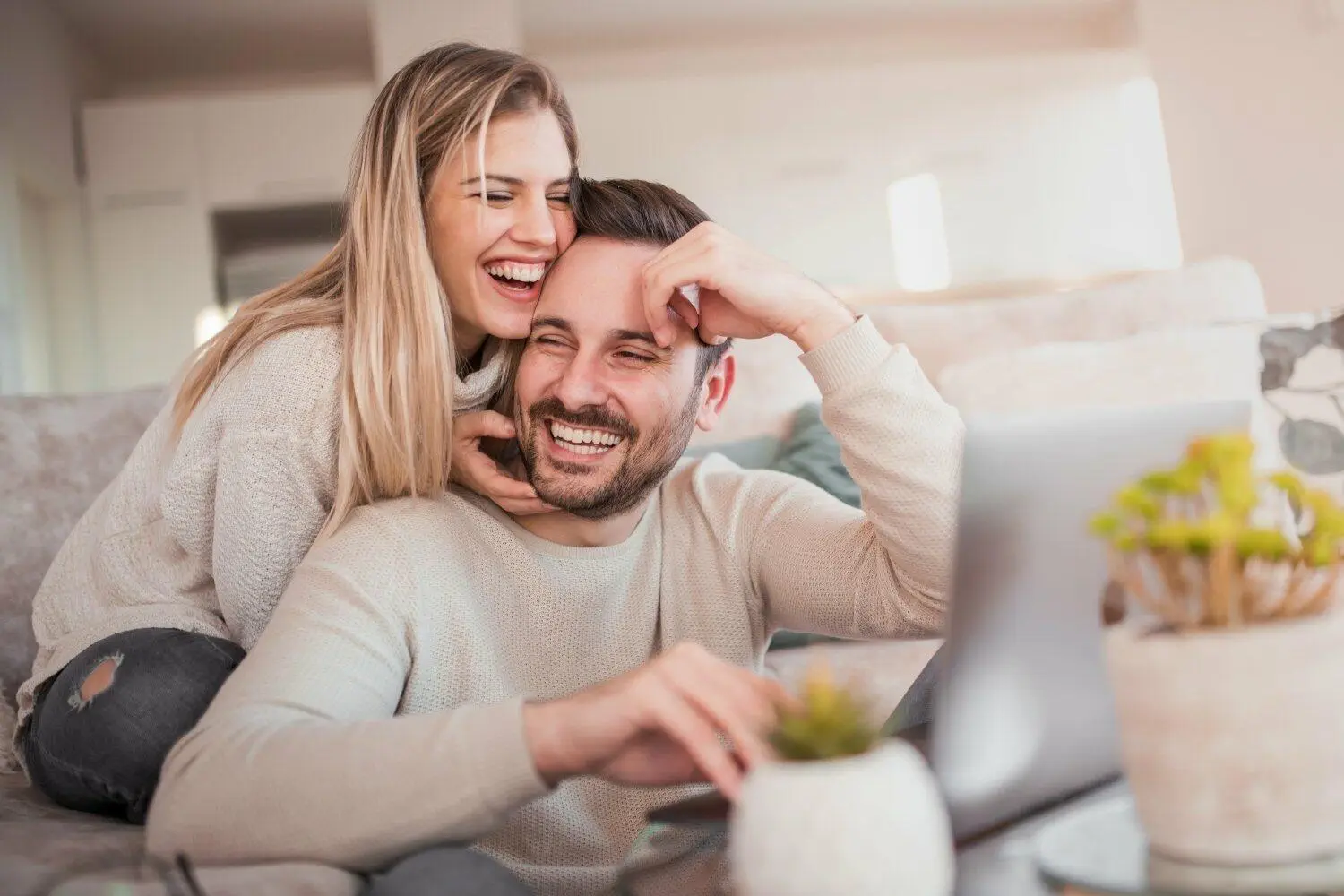 Think compassion rather than criticism. Always validate your partner's feelings.
This can just be by making sure you listen intently to what they have to say: this is very important. You don't have to have all the answers. Hold their hand or hug them if they want you to – you can ask them.
Consider treating them as you would if they had a physical illness. So make their health appointments if need be, and take care of the bills, the shopping and the house.
Make sure your home is a stress-free sanctuary. Let your partner know you are always there to support them at any time.
Always give them hope. Use positive phrases such as:
"Just let me know how I can help you."
"You mean the world to me."
"I'm always here for you."
"You're an amazing person."
"It's okay to feel sad. I'm here if you need to talk or cry."
"You're not alone. We'll get through this together."

Tell them that you love them. Say this by looking into their eyes and with gentle love in your eyes.
Encourage anyone with depression to get treatment
Find out about all the treatment options for depression that are available for your partner. Then encourage them to seek help, or offer to arrange it for them.
There is always a solution to someone's depression. Right next to a tranquil beautiful lake in an idyllic natural setting, we have made our luxurious mansion with your total relaxation uppermost in mind.
Our friendly experienced team has treated people with all types of mental health problems including depression. Call us today to have a confidential chat about how we can help you and someone you love.