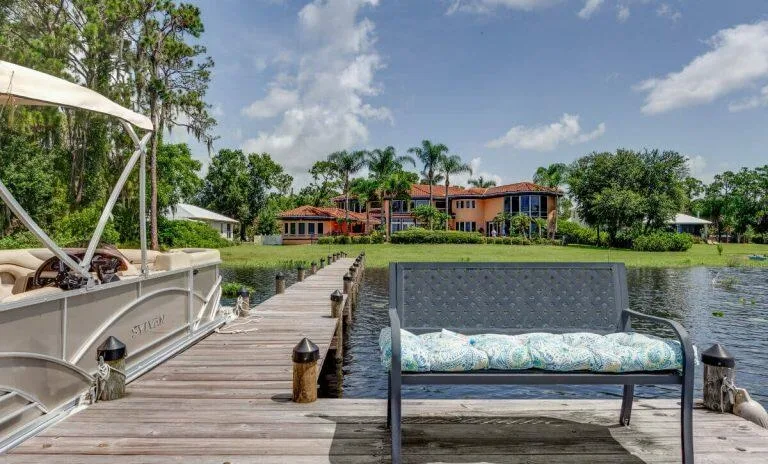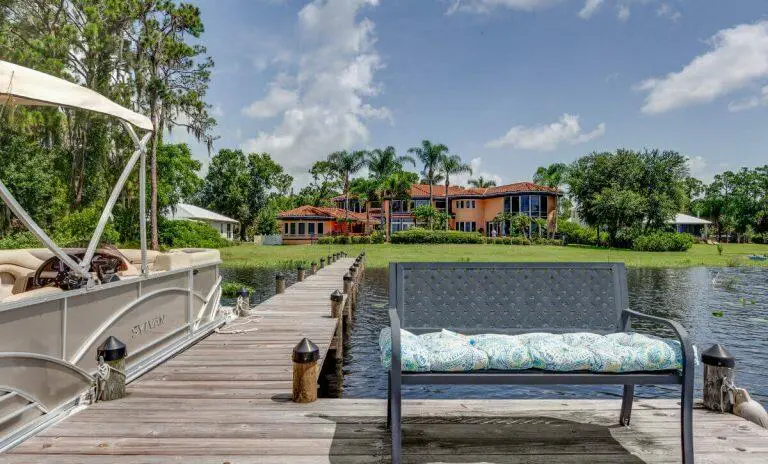 At Tikvah Lake Recovery, we understand that seeking treatment options can be an overwhelming, uncomfortable experience. Our goal is to make the recovery process a personalized and private journey with luxury amenities to keep guests as comfortable as possible. Our six-bed residential addiction and mental health treatment center offers the highest level of care. The experienced staff works one-on-one with guests to ensure personalized solutions with the goal of lifelong recovery.
Who is the typical guest?
High-stress careers and lifestyles can trigger unhealthy solutions such as alcohol and substance abuse. Mental health can also suffer while living an unbalanced life. With an estimated 23.5 million people addicted to alcohol or drugs in the United States, tragic stories of individuals losing their lives due to these addictions fill the news daily. The fact of the matter is that many of these stories could end differently with personalized treatment like our 10-day Executive Treatment Program.
We realize that executives carry exhausting amounts of mental burden in the running of a successful business. It may feel like a selfish decision to take time for yourself when so much is riding on your leadership. Inspiring others to be their best is part of the job, and admitting personal struggles could make even the strongest CEO balk at the idea of seeking treatment. There is also the reality that recovery takes time to be effective, and time is money for many successful people. These legitimate concerns are addressed in the 10-day Executive Treatment Program at Tikvah Lake Recovery.
Why do we offer a 10-day program?
During the 10-day treatment, guests will experience the benefits offered in traditional programs in an intense, personalized program. This treatment plan offers busy executives the chance to experience the guidance of professionals in a luxurious, private setting without committing to a more extended 30-60 day program. This 10-day plan is just enough time for some guests to gain tools for personal recovery in everyday life situations. It may even be the catalyst needed to dedicate more time to an extended treatment option. This decision to extend the program provides a comprehensive treatment option that many guests discover will best help them overcome their addiction.
Without the excuse of time, many guests can commit to the short-term program fully and enjoy the holistic recovery available during their stay. Professional staff will help uncover triggering events that lead to addiction and supply personalized tools to handle future issues. We will make the detoxification portion of the stay as comfortable as possible, both physically and mentally. Within the 10-day treatment time, guests who choose to commit themselves to the process gain a better understanding of what brought them to this point and how sobriety can help them be more successful than ever moving forward.
Why is privacy so important to recovery?
Many executives that select the 10-day program are concerned about the expectations of others and the stigma surrounding mental health. The length of this personalized treatment provides the option to label time spent as self-care or vacation. We believe that recovery is an intimate and personal journey to be shared or kept private, depending on preference. With that in mind, the safety and security of our guests are essential. The calm, serene, and private treatment center hosts only six guests at a time, with procedures in place to keep privacy at a premium.
With the personalized treatment plan offered at Tikvah Lake Recovery, guests can focus on their health and well-being without having to worry about outside influences that may have put them on the path of addiction. The privacy emphasized during treatment allows guests to gain the tools necessary for recovery without distractions. We understand that time-sensitive treatment must focus on moving forward while coming to terms with the past.
What are the benefits of the 10-day Executive Treatment Program?
During their time in recovery, guests can benefit from the serenity provided by the 200-acre near our luxury accommodations within a 15,000-square-foot Florida mansion. Besides the natural healing found through sunshine and fresh air, guests can enjoy the following amenities on campus:
Sparkling swimming pool- available for relaxation or exercise

Clean, relaxing spa facilities offer soak therapy

Boating facilities and dock near the lake for outdoor enjoyment

The stocked library provides quiet reflection and the opportunity to catch up on reading

Gourmet kitchen offering world-class foods created by the in-house chef

The recreation room offers a chance to unwind and have some fun

Large private suites with en suite bathrooms provide luxury accommodations

Private therapy rooms create a calming facility to focus on healing

Access to State Park trails and beautiful scenery aid recovery through exposure to nature

From the moment guests enter Tikvah Lake Recovery, they are immersed in the calming atmosphere of the campus. By removing the outside world's negativity, even for a short 10-day stay, guests can build up defenses to prepare themselves for the return to their busy lives. With education and the right tools to move forward, healing and recovery can begin.
What type of treatment is provided?
Since mental health problems differ for each unique individual, our treatments are highly personalized. We offer treatment options such as Cognitive Behavioral Therapy, used to treat addictions and other mental health issues. During recovery, our professional staff help guests to identify triggers and create a plan to control urges to use or engage in harmful acts.
Our expert staff of professionals boasts a long list of credentials and experience, ensuring an excellent quality of care. The compassionate individuals helping guests through a challenging time in their life understand what it takes to lead the dedicated executive to recovery. Their expertise is essential to our program and the success of our guests.
While our facility and program offerings are far from ordinary, the successful treatment enjoyed by our guests is what sets Tikvah Lake Recovery apart from typical programs. The combination of personalized, private care in a luxurious, serene setting creates the perfect opportunity to achieve recovery goals. To find out more about how this unique 10-day Executive Treatment Program can change your life, contact one of our experts at Tikvah Lake Recovery.