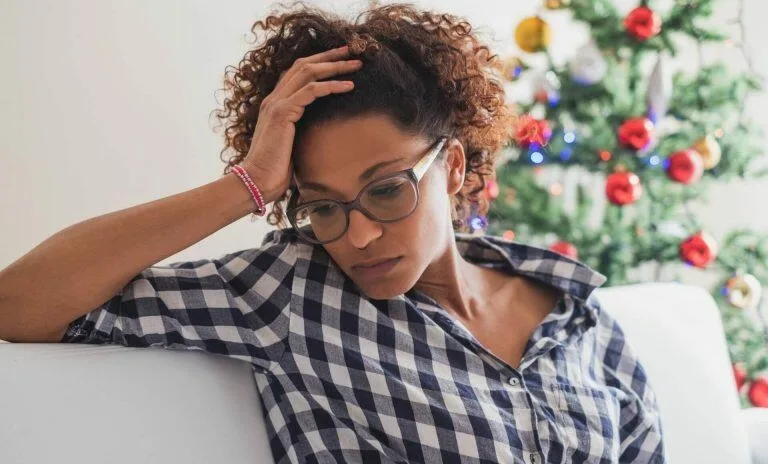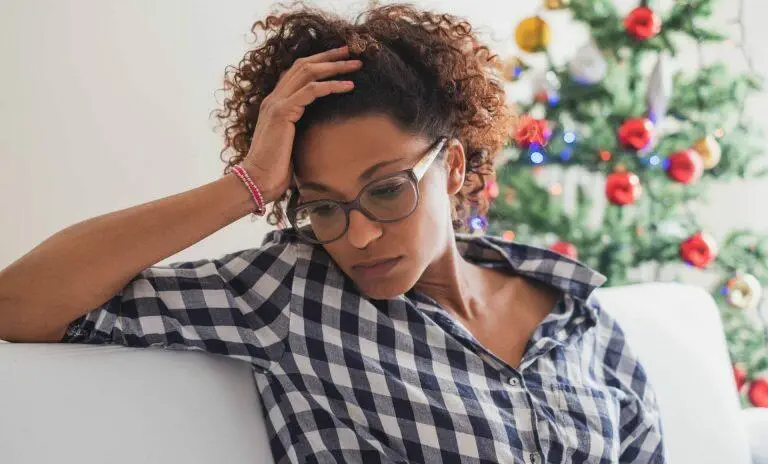 The holiday season is an exciting time of year for many.
Holiday ritual
The smell of hot chocolate emanates from Christmas market stalls, and people watch as the neighbors put up their Christmas tree.
The air is filled with holiday cheer as people rush around putting up last-minute holiday decorations and gush about lavish presents and holiday dinners.
For most people, the festive season is a time to kick back and listen to way too many Christmas songs while moaning about eating way too much turkey (or dessert, as the case may be).
Coping with grief
However, for some people, the thought of having to celebrate Christmas is a dread-inducing prospect, particularly for those dealing with an illness, grief, or the loss of a loved one.
For many grievers, Christmas is one of the most painful reminders that their loved one is no longer around and will not be present at the holiday table or for any holiday events that were once part of the holiday ritual.
Holiday routines
The undulating path of grief gets exacerbated during special occasions such as birthdays, Mother and Fathers day, Valentine's day and, of course, the biggest holiday season of all; Christmas.
Difficult holidays
When a loved one passes away, holidays and special occasions often feel like a knife-twisting reminder of a loved one's absence wrapped up in gold tinsel.
The words 'happy holidays' grind the knife into the stomach that much further as a loved one's memory becomes interspersed between acts of forced joy and repressed sadness.
Nobody wants to be the party pooper at the holiday table. Thus, most grievers often put on a brave face around happy family members in an attempt to maintain the holiday ritual.
Or, as is often the case, people end up avoiding the festivities altogether.
Grief during the holidays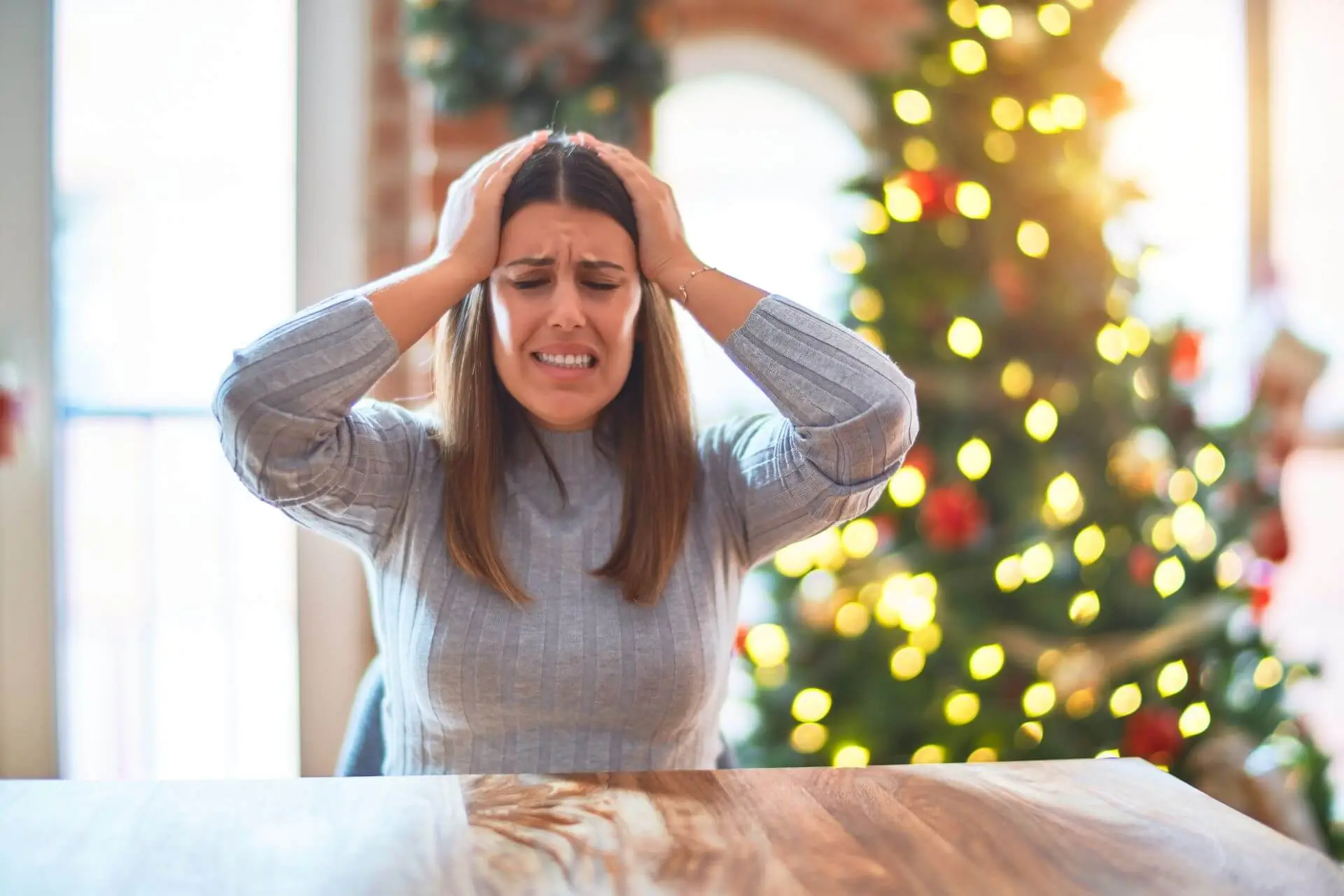 Grief often becomes magnified around Christmas time, with many people experiencing elevated stress levels as old traditions get replaced with new traditions.
It can feel impossible to fill the emptiness inside as your lost loved one's absence drowns out the presence of other family members.
New tradition
Grief ebbs and flows at the best of times. However, during special occasions such as Christmas, Christmas day can feel like another hurdle to overcome.
The first holiday season
Many people may feel angry, sad, and some may even feel guilty at the prospect of being happy or joining in on the celebrations, mainly if it's the first holiday season without a loved one.
The most important thing for grievers to remember is that there is no right or wrong feeling.
Coping with grief is a lifelong process.
Whether you have lost a parent, a child, a sibling or if your wife or husband passed away, grief during the holidays is likely to trigger many complicated feelings and emotions.
Plan ahead
Fortunately, some strategies can help grievers manage their mental health during the holiday season.
By setting yourself realistic expectations around the holiday season, you will likely find that coping with grief doesn't have to be so overwhelming.
Although, the keyword here is 'overwhelming'.
Boundaries
Research suggests that when people plan ahead of time, they get better positioned to put some boundaries in place to cope during holiday events.
Below are some strategies people can employ to help them manage their grief during the holidays.
Survival strategies
#1. Be gentle with yourself
Grief during the holidays can be exhausting. Therefore, people must make time to rest and unwind.
If you crave solitude, then take some time -out to be alone. However, if you find yourself longing for the company of others, then spend time with friends and family members.
Honor your boundaries and remember, there is no right or wrong way to feel since coping with grief is a unique experience for everyone.
#2. Don't be afraid to ask for help and support
This circles back to self-care and being gentle with yourself.
For most people, creating new memories can feel out of alignment with how they feel, almost as if they are doing their lost loved one a disservice by engaging in new traditions.
Inherently, people want to belong but do not know where to go or how to do it.
Leaning on the support of a trusted friend, family member or partner during this challenging time can be immensely helpful when coping with grief at Christmas.
Some grievers find it soothing to look through old photo albums and reflect on old memories. Other people may find it reassuring to light a candle to honor the memory of lost loved ones.
Creating a new tradition can often feel counter-intuitive, and you must take care of yourself and honor what feels right to you.
#3. Accept your feelings for what they are
As well as the sadness and longing of grief, there are other feelings and emotions people may experience during the holiday season, such as happiness and joy.
Often, the ability to feel joy again after someone we love has passed away is perhaps one of the most confusing and upsetting experiences associated with mourning.
We get conditioned to believe that the feelings synonymous with grief are restrictive; sadness, longing and misery are all part of the bereavement experience, and they are, very much so.
However, as humans, we experience a whole range of emotions from sadness, joy, anger, profound longing to dread and excitement.
Ultimately, how you feel is how you feel. The key is to be present with your feelings without judgment or ridicule.
#4. Respect your boundaries
Setting yourself realistic expectations is one of the keys to surviving grief during the holidays.
It can be challenging to witness all the old holiday routines fly out the window while your family and friends excitingly unwrap Christmas presents and gush about how tasty the souffle is.
When people are grieving, certain things can act as triggers, and it's impossible to say when someone will feel ready to fully celebrate the holiday season again, particularly when it feels as though their whole world has gotten turned upside down.
Boundaries are crucial in managing grief during the holiday season.
Whether it's Christmas time, Thanksgiving, someone's birthday or even a typical day, retaining your energy levels is crucial to your physical and mental health.
Additionally, saying 'no' to a request or invitation is perfectly okay, too.
For example, if the thought of joining the holiday table or reflecting on old photo albums fills you with dread, this may be a sign that you are not ready to engage in such acts.
Remember, this is not about you being helpful or trying to please others; it's about you honoring your feelings and emotions.
#5. Do not make comparisons
Coping with grief is a unique experience for everyone. Less it not be said that we all process and manage bereavement differently.
What one family member finds easy, you may find challenging and vice-versa. Unfortunately, there seems to be a propensity to compare how one person feels to another in grief.
For example, your sibling may be excited about the prospect of putting up the Christmas tree, while you can't think of anything worse.
The words 'happy holidays' may not fill your best friend with the stomach-gurgling dread that it does you, particularly when it's all you can do to not press your face into a pillow and scream as the sentence gets uttered in your direction.
Other tips for surviving the holiday season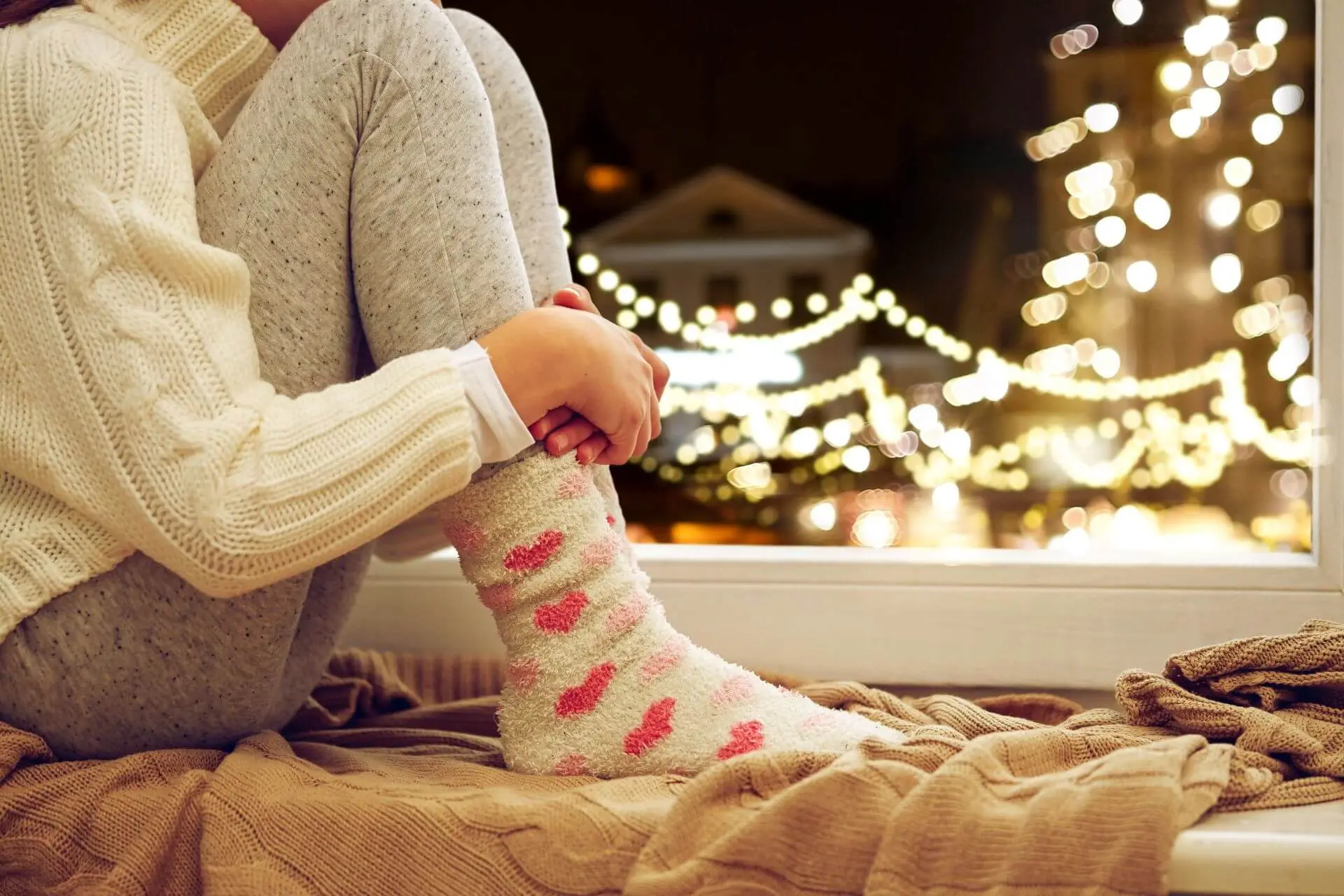 During difficult holidays, it may be helpful to engage in charitable acts such as dropping some spare change in a charity basket, donating to a favorite charity, or purchasing gifts for needy children.
Essentially, making a difference in other peoples' lives makes us feel good and takes the heat of the holiday season hype.
Embrace new traditions (where possible)
As grievers, there are many ways we can feel joy and happiness around the holiday season, even if it doesn't look anything like it used to.
In reflecting on her grief, Cheryl Strayed, author of Wild, imparted some sage words:
'If you can't go on as you were before, you must go on as you never have' (Cheryl Strayed, Wild, 2014).
Contact us
If you are grieving during the holidays and think you may benefit from counseling or emotional support to get through, our team of mental health specialists is always around to help.
Contact us today for more information.